Novedades en DVD: James Bond de principio a fin, la Cenicienta triunfa otra vez, y un cachetazo inolvidable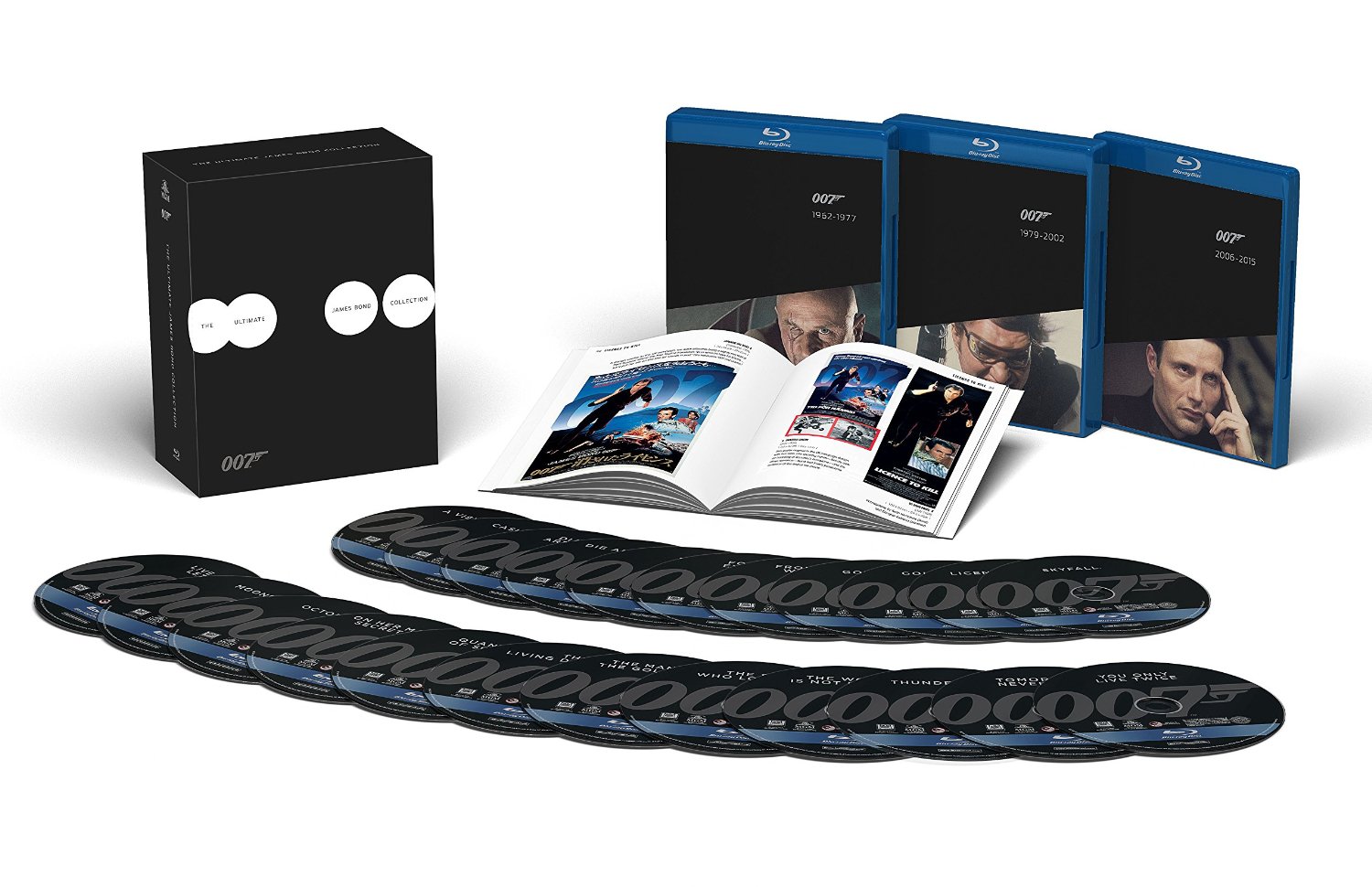 James Bond – The Ultimate Collection

(Fox)

Periódicamente aparece una nueva colección que recopila la filmografía de 007. Esta flamante edición es la más completa: en tres estuches separados, aparecen todas las películas oficiales, desde el atmosférico film noir que fue Dr. No (1962) con el mejor James Bond - Sean Connery - hasta el curioso éxito de Skyfall (2012) y sus incoherencias narrativas. Quizás la mejor sea From Russia With Love (1963), infartante intriga de espionaje que ha envejecido con contundencia. You Only Live Twice (1967) es dulcemente nostálgica, On Her Majesty's Secret Service (1969) con George Lazenby es un experimento fallido pero cautivante, las de Roger Moore derrochan humor y aventuras exóticas, y las de Timothy Dalton y Pierce Brosnan fracasan estrepitosamente. Con Daniel Craig y la excelente Casino Royale (2006) se intentó volver al espíritu de las novelas originales de Ian Fleming, pero la emoción inicial fue de corta duración. Además de las 23 películas, la caja incluye infinidad de documentales y materiales suplementarios. Para empacharse.

Fotos: James Bond. El espía que nos ha entretenido por 50 años


Cinderella

(Disney)

El irlandés Kenneth Branagh dirigió su primera película a los 29 años, en 1989. Casi tres décadas más tarde, no es exageración afirmar que es uno de los artesanos más hábiles del cine actual. Su Cenicienta sufre de algunos momentos excesivamente histéricos, pero cuando encuentra un foco profundo y se concentra en la magia tradicional de los cuentos de hadas, los resultados son espectaculares. La película toma prestadas dos grandes actrices del elenco de la serie Downton Abbey, y en la rubia Lily James encuentra a la Cenicienta perfecta. Más allá de entretener a los niños, la riqueza visual de la producción garantiza que los adultos también encontrarán muchos detalles para disfrutar.

Suscríbete al nuestro boletín informativo para que estés al tanto de los temas que te interesan.


The Slap

(Acorn)

Un volcán de adrenalina, electricidad, emociones retorcidas y dolor humano. The Slap – La bofetada – es una mini-serie australiana de ocho capítulos basada en la novela de Christos Tsiolkas. El corazón de la trama parece algo sensacionalista: varias familias se juntan para celebrar un cumpleaños. Un niño se porta mal, y un adulto le da una sonora bofetada. Las ramificaciones de este incidente son interminables. Y entonces el arte de una inmejorable producción televisiva hace de las suyas: combinando actores sobresalientes con un guión perceptivo y rubros técnicos impecables, el resultado final es apasionante. Para ver y revisitar, una y otra vez.


Awake – The Life of Yogananda

(Kino Lorber)

No es necesario creer en los milagros o la espiritualidad de la India para disfrutar de este maravilloso documental sobre Paramahansa Yogananda, que creció en la India y en 1920 viajó a los Estados Unidos para enseñar el arte de la meditación en el occidente. No fue un camino fácil, y el largometraje explora la dualidad de Yogananda – ser humano y profeta religioso – con bjetividad. De especial interés es el segmento dedicado al maestro de Yogananda, un filósofo ascético llamado Sri Yukteswar, así como sus encuentros con varios santos de la India. Una película que emana aires de serenidad y energía positiva.

Disfruta tu tiempo libre con los descuentos de AARP te ofrece


Dressed To Kill

(The Criterion Collection)

Entre 1976 y 1984, el director estadounidense Brian de Palma escandalizó a medio mundo copiando a las películas de Hitchcock, aunque con excesivas dosis de violencia y erotismo. Protagonizada con entusiasmo por Michael Caine, Angie Dickinson y Nancy Allen, Dressed To Kill es el mejor de estos homenajes al maestro del suspenso. Coreografiada como un ballet de sangre y deseo, crea un clima casi surrealista – como describiendo un sueño – apoyada en la música del italiano Pino Donaggio. En ningún momento pretende ser tomada en serio, pero deleitará a los amantes del cine de terror de alto voltaje.




También te puede interesar:



Página de inicio de AARP