Novedades en DVD: Los intocables, Bogart, detectives y más.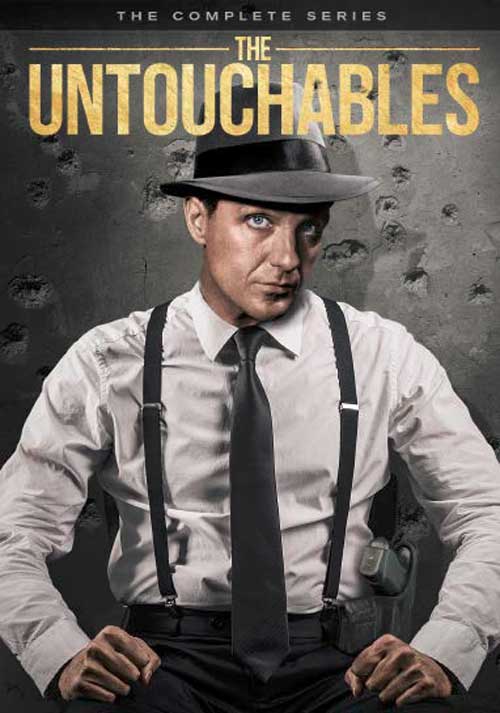 The Untouchables: The Complete Series

(CBS DVD/Paramount)

A principios de los años 60, Los intocables se convirtió rápidamente en una de las series estadounidenses de mayor popularidad en Latinoamérica. Proveniente de una edad de oro para la televisión americana, el programa narraba las aventuras de Eliot Ness y su banda de "intocables", luchando contra los gángsteres y la corrupción en Chicago de la década del 30. La serie se diferenció de la competencia favoreciendo un estilo semidocumental con narrativas sobrias, filmadas en blanco y negro de alto contraste. Se destacaba Robert Stack, ganador de un premio Emmy, en el papel de Ness. Fueron cuatro temporadas con más de 100 capítulos, compilados en esta caja de formato DVD. Lo mejor de todo: las primeras tres temporadas pueden verse con el audio original en español.




Fotos: Estrenos del verano 2016



In A Lonely Place

(The Criterion Collection)

Dirigida por Nicholas Ray –realizador rebelde por excelencia del Hollywood clásico– In A Lonely Place presenta a Humphrey Bogart en un papel tan extraordinario como poco halagador. En esta impredecible combinación de film noir con melodrama romántico, el actor interpreta a un guionista de cine que termina siendo víctima de su propio cinismo y violencia a flor de piel. Hay ecos de El extranjero de Camus cuando Bogart es sospechado de asesinar a una muchacha, y la frialdad de su actitud le juega en contra. Ray logra crear un delicioso ambiente de incertidumbre, y el final –emocionalmente trágico– está a la altura de la premisa inicial.


Grantchester – The Complete Second Season

(PBS)

Los policiales ingleses que presenta la estación PBS en el marco de Masterpiece Mystery! no decepcionan, y la segunda temporada de Grantchester no es excepción. Es breve –tan solo seis capítulos de 45 minutos cada uno– algo que enfatiza lo especial de esta serie. Transcurre en un pueblo típicamente inglés, en la década del 50. Sidney Chambers es un pastor anglicano que se interesa por las artes detectivescas, ayudando al inspector de su comarca. Basados en cuentos cortos del escritor James Runcie, estos excelentes capítulos se amparan en las férreas tradiciones literarias de Agatha Christie y Chesterton. Afortunadamente, la tercera temporada llegará a las pantallas el año que viene.




Suscríbete al nuestro boletín informativo para que estés al tanto de los temas que te interesan.



Mojin: The Lost Legend

(Well Go USA)

Hace ya unos cuantos años que el cine chino comenzó a explorar las historias de aventuras al estilo de Indiana Jones, con referencias a lo sobrenatural, efectos digitales y presupuestos considerables, como los 37 millones de dólares que salió Mojin. La estética de estas producciones es cercana a sus referentes de Hollywood, pero con una sensibilidad moderna y estilizada. Sin la menor pretensión, Mojin narra las aventuras de tres exploradores de tumbas, enfrascados en una aventura tan increíble como colorida. Sus momentos espectaculares nos remiten a la esencia misma del cine de aventuras.




Disfruta tu tiempo libre con los descuentos de AARP te ofrece



Mustang

(Cohen Media Group)

Ganadora de varios premios internacionales, Mustang es la ópera prima de la directora Deniz Gamze Erguven, que nació en Turquía y estudió cine en Francia. Basada en experiencias autobiográficas, la película transcurre en un lejano pueblito turco, donde cinco hermanas se revelan contra las asfixiantes expectativas de una sociedad que oprime a las mujeres de múltiples maneras. Más allá de la trama, que se basa en los conflictos más inmediatos del tercer mundo para generar suspenso, es la poesía de las imágenes y el montaje que crean una experiencia sensorial inolvidable. Para ver y disfrutar más de una vez.






También te puede interesar: