Novedades en DVD: McFarland, USA, Kingsman y clásicos de Hollywood
McFarland, USA
(Disney)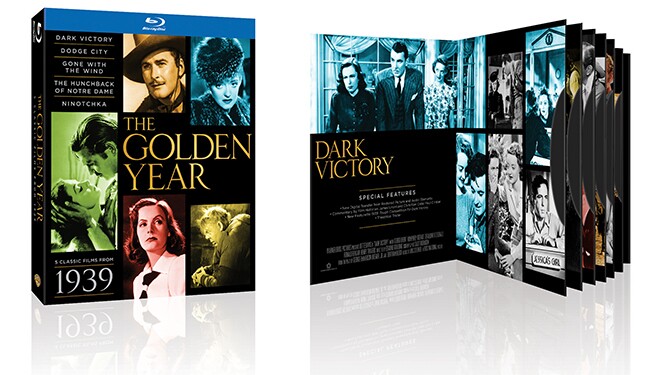 Se hace difícil criticar a esta película de nobles intenciones, dirigida con evidente cariño por la neozelandesa Niki Caro. Todos los elementos están en su lugar, ubicados perfectamente, quizás un poco demasiado. Kevin Costner interpreta con soltura a un entrenador que conduce a un pequeño equipo de jóvenes atletas a la gloria. Son habitantes de McFarland, un pueblo californiano habitado mayormente por latinos de orígen humilde. Las emociones son manipuladas con astucia, pero los elementos del guión inevitablemente delatan lo trillado de la premisa inicial, por más que se base en una historia verídica. Uno de los mejores elementos: la excepcional banda sonora, con temas de Juanes, Los Tigres del Norte, War y Mongo Santamaría, entre otros.
Fotos: 25 joyas del pop latino
Kingsman – The Secret Service
(Fox)
La génesis de esta película es interesante: el director inglés Matthew Vaughn sintió que las nuevas películas de James Bond con Daniel Craig habían transformado a 007 en un personaje sombrío, que olvidó el sentido del humor y las peripecias delirantes de la serie original. Vaughn decidió crear una nueva saga de espías que actuara de contrapartida a la melancolía de Skyfall. Y por un momento fugaz, parecía que el experimento iba a ser un éxito rotundo. Hay instantes durante la primera media hora de Kingsman que están llenos de imaginación y puro regocijo cinematográfico. El concepto de una sociedad secreta de espías y su proceso de iniciación y entrenamiento de neófitos es brillante. Después llega la violencia desaforada e irreal, algunos tics de ciencia ficción y la incapacidad de guionistas y director para crear un entretenimiento que sea agradable. Una oportunidad perdida.
Suscríbete al nuestro boletín informativo para que estés al tanto de los temas que te interesan.
The Golden Year – 1939
(Warner Bros.)
Hasta el día de hoy, 1939 sigue siendo el año más fundamental en la historia del cine, un momento casi mitológico en el que los estudios hollywoodenses toman control del séptimo arte. Warner Brothers tiene un entendimiento preciso de esta realidad, y esta caja de cinco películas celebra 1939 con versiones remasterizadas para blu-ray. No podía faltar Gone With The Wind – Lo que el viento se llevó – como ejemplo emblemático de la madurez del cine estadounidense. La encantadora Ninotchka es una ligera comedia de espionaje con una Greta Garbo que abandona los roles dramáticos que habían marcado su carrera hasta entonces. The Hunchback of Notre Dame combina poesía y patetismo gracias a una soberbia actuación de Charles Laughton. En Dark Victory, las feroces dotes actorales de Bette Davis expresan tragedia con elegancia, mientras que Dodge City es un emocionante western filmado en colores con el carisma de Errol Flynn. Disponible a un precio atractivo, la caja incluye un documental dedicado especialmente a 1939, y es perfecta para los aficionados al cine clásico.
Disfruta tu tiempo libre con los descuentos de AARP te ofrece
También te puede interesar: