Novedades en DVD: Mansiones embrujadas, el triunfal retorno de 007 y un lúgubre enmascarado francés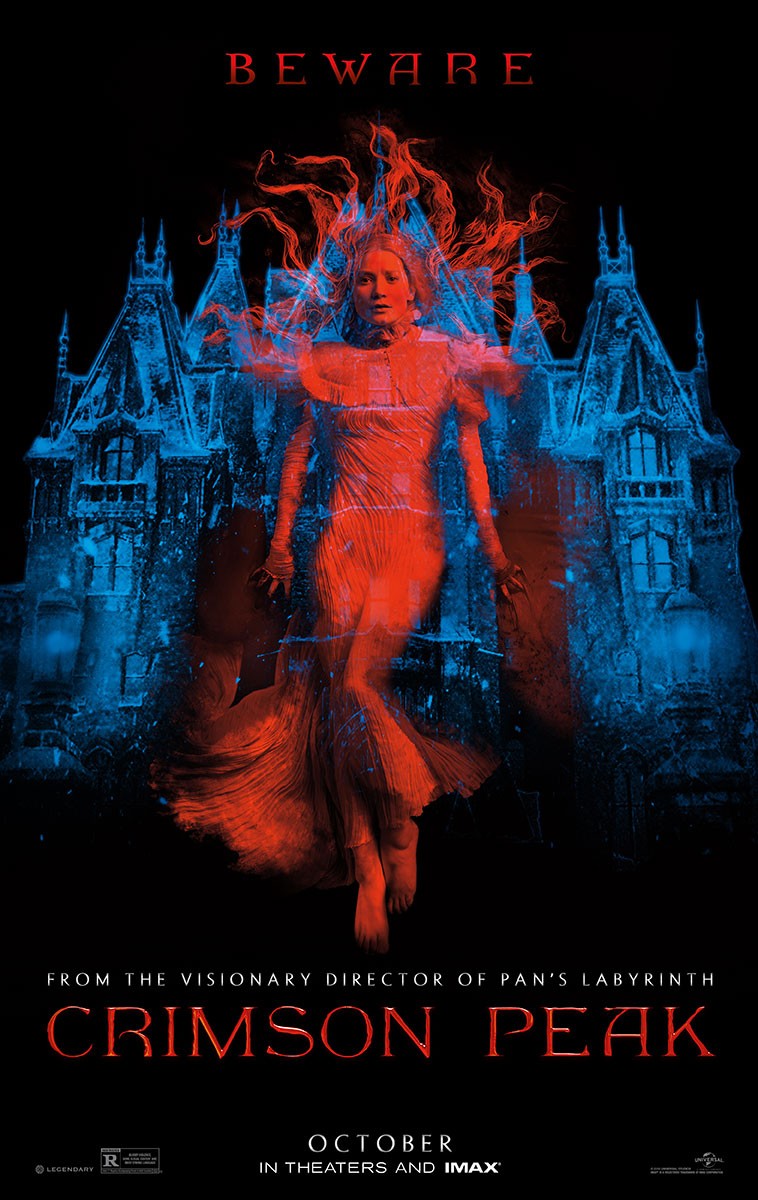 Crimson Peak

(Universal)

Fue una de las películas más esperadas del año pasado. A través de su filmografía, el mexicano Guillermo del Toro ha demostrado un conocimiento exhaustivo del género fantástico. Cuando habló de hacer una película de terror gótico sobre una mansión embrujada, la propuesta parecía irresistible. El avance publicitario colmó todas las expectativas, con momentos de horror visceral, una mano peluda que remitía a los cuentos que tantos escalofríos nos dieron durante la infancia, y un diseño de producción deliciosamente suntuoso. El producto final fue una desilusión en la taquilla. Crimson Peak no es una obra maestra, y su componente visual supera con creces a su trama de fantasmas. Será recordada como uno de los experimentos fallidos más maravillosos de la década.


Fotos: James Bond. El espía que nos ha entretenido por 50 años

Spectre

(MGM/Fox)

Dirigida por el inglés Sam Mendes con la elegancia de un verdadero cosmopolita, Spectre es la película de James Bond de presupuesto más alto (aproximadamente $250 millones de dólares) y también la más larga (148 minutos). La crítica estadounidense no fue para nada amable con este lujoso entretenimiento, quizás porque su última media hora es ridícula y excesiva. Pero sus primeras dos horas nos remiten al mejor Bond, el de clásicos como From Russia With Love y Thunderball, ambos protagonizados por Sean Connery. La clave está en la francesa Léa Seydoux, excepcional en el papel de una chica Bond que acompaña al espía con inusual aplomo, sensibilidad e inteligencia. Las escenas de acción – especialmente la inolvidable pelea a bordo de un tren – son magníficas, pero funcionan sólo porque están ancladas en un sofisticado contenido emocional. Hace mucho, mucho tiempo (¿décadas?) que 007 no brillaba con tanta pasión.


The Martian

(Fox)

Gravity e Interstellar quisieron combinar la propuesta intelectual de la ciencia ficción del pasado (en este campo, Kubrick y su 2001 son referencia ineludible) con los prodigios de la tecnología digital. Ninguna de las dos logró esta fusión con la contundencia de Ridley Scott en The Martian. Claro, Scott no es un novato en el género: sus Alien (1979) y Blade Runner (1982) marcaron nuevas pautas para la ciencia ficción en el cine. La historia de un astronauta que queda varado en el planeta Marte como un Robinson Crusoe futurista encuentra en Matt Damon a un aliado de inagotable expresividad. Una obra maestra, tecnológica y humanista.




Suscríbete al nuestro boletín informativo para que estés al tanto de los temas que te interesan

Fantomás

(Kino)

A medida que pasan las décadas, se hace cada vez más fácil olvidar a los genios del cine mudo. El francés Louis Feuillade (1873-1925) fue uno de ellos, realizador de folletines sobre criminales parisinos y vengadores enmascarados. La serie de Fantomás fue su primera obra maestra, seguida por Los vampiros y Judex. Adaptando las aventuras del personaje literario que causó sensación en la cultura popular francesa a principios del siglo XX, Feuillade realizó cinco películas de larga duración que aparecen en su totalidad en esta edición de blu-ray. La imagen es de impactante calidad, invitándonos a redescubrir los fantasmagóricos primeros pasos del cine de misterio.




Disfruta tu tiempo libre con los descuentos de AARP te ofrece

The Emigrants/The New Land

(The Criterion Collection)

A principios de los años 70, el cineasta escandinavo Jan Troell se apoyó en un estilo documentalista para filmar dos películas adaptando las novelas del escritor Vilhelm Moberg sobre una familia sueca que emigra a Minnesota en el siglo 19. Contando con el virtuosismo actoral de Max Von Sydow y Liv Ullmann y un presupuesto que le permitió filmar la saga con su particular atención al detalle, Troell ganó premios con este díptico de seis horas y media de duración. Su calidad es indiscutible, pero el ritmo parsimonioso del proyecto lo empuja al borde del naufragio. Sólo para los fanáticos más pacientes del cine europeo.




También te puede interesar: