Novedades en DVD: Un clásico del cine italiano, fantasmas japoneses y monstruos de otras décadas.
By Ernesto Lechner, November 11, 2015 03:55 PM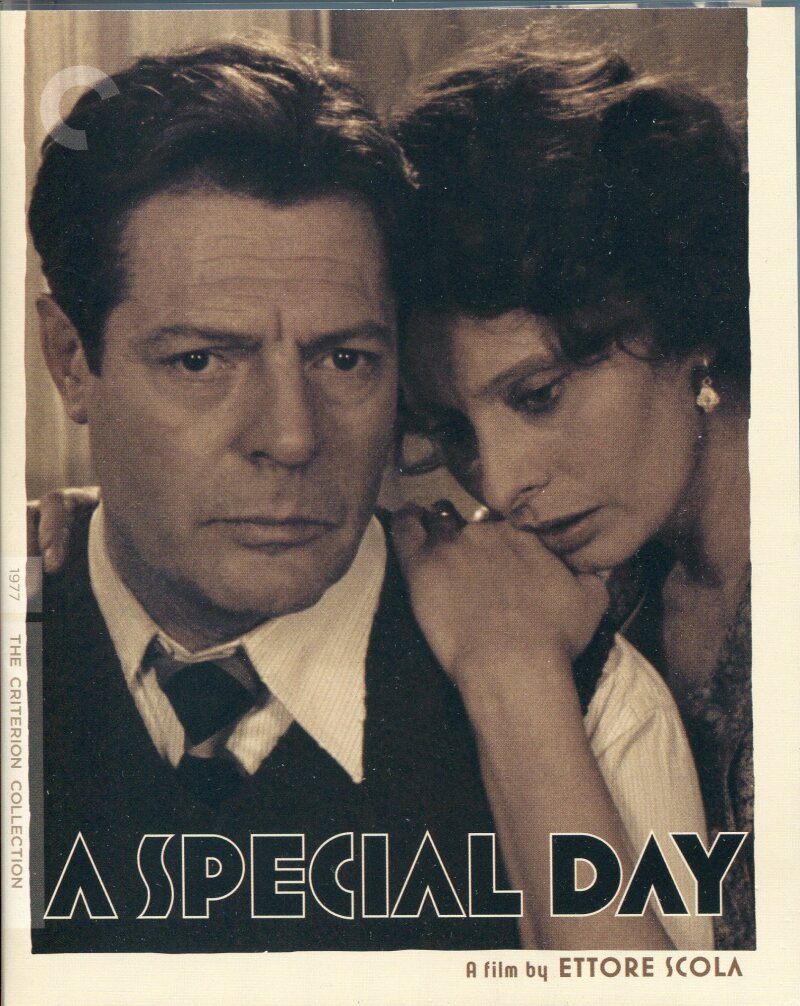 A Special Day

(Una giornata particolare)

(The Criterion Collection)

El cine italiano recibió siempre una cálida aceptación por parte de los países latinoamericanos, quizás por las sensibilidades paralelas de ambas culturas. El sello Criterion merece aplausos por haber resucitado una película de 1977 dirigida por el eximio director Ettore Scola, que en su momento causó sensación. Nominada a dos premios Óscar y ganadora de un César, cuenta la agridulce historia de un encuentro entre dos vecinos: una extenuada ama de casa y un homosexual a punto de ser arrestado, en mayo de 1938, el día en que Hitler se encontró con Mussolini en Roma. La puesta en escena es exquisita, pero son los dos protagonistas – Sofía Loren y Marcello Mastroianni – que se roban la película.


Tut

(Paramount)

Estrenada en el verano del 2015 y producida por el canal de cable Spike, Tut es una miniserie de tres partes que se esmera por cumplir con todos los requisitos de la televisión contemporánea para adultos: tramas maquiavélicas, crueldad sin límites, escenas sanguiñolientas y bastante sexo. Lástima que el guión sea un compendio de lugares comunes, con diálogos tan forzados que hasta el formidable Ben Kingsley parece un poco perplejo. La historia del faraón Tutankamón evoca misterio y un interés inagotable por el esplendor del antiguo Egipto. Lástima que esta fallida producción a puro efecto digital se quede a medio camino.


Horror Classics – Volume One

(Warner)

Si los estudios Universal generaron los cimientos del cine de terror en blanco y negro durante la década del 30, la compañía inglesa Hammer aprovechó el auge del color durante los 50 para resucitar a Frankenstein, Drácula y compañía con generosas dosis de sangre artificial color témpera roja, una sensibilidad barroca y grandes actores como Christopher Lee y Peter Cushing. Es un placer ver estas viejas películas en formato blu-ray, y esperamos que esta nostálgica caja sea la primera de muchas. Incluye los escalofríos de The Mummy (1959), Dracula Has Risen From The Grave (1968), Frankenstein Must Be Destroyed (1969) y Taste The Blood of Dracula (1970).

FOTOS: El lado humanitario de las estrellas


Special Effects Collection

(Warner)

Esta caja de cuatro películas en blu-ray – de formato idéntico a Horror Classics – se concentra en una época más inocente, casi infantil, del cine de terror. Son producciones para todo público, en blanco y negro, que de ninguna manera pretenden ser tomadas en serio pero aún así son muy entretenidas. Quizás la mejor sea Mighty Joe Young (1949), una vistosa variación de King Kong, con efectos especiales notables para la época de un pionero del rubro: Ray Harryhousen. Son Of Kong (1933) es una secuela pálida del clásico original, mientras que The Beast From 20,000 Fathoms (1953) y Them! (1954) nos transportan a la década del 50, cuando monstruos radioactivos amenazaban la seguridad de las grandes metrópolis. Una buena excusa para recordar la inocencia del cine de antaño.

Suscríbete al nuestro boletín informativo para que estés al tanto de los temas que te interesan.


Kwaidan

(The Criterion Collection)

Lenta, atmosférica, de una belleza visual difícil de olvidar, Kwaidan es una película que requiere paciencia y dedicación. Dirigida por el respetado realizador japonés Masaki Kobayashi en 1964, narra cuatro historias de fantasmas basadas en la antología de cuentos que el escritor Lafcadio Hearn publicara en 1904. Como es de esperar, no se trata de historias fantásticas convencionales, sino más bien, una fascinante ventana al universo tradicional de Japón. Cuesta adentrarse en sus tres horas de duración, pero vale la pena, especialmente la historia titulada La mujer de la nieve.

Disfruta tu tiempo libre con los descuentos de AARP te ofrece




También te puede interesar: