Novedades en DVD: El sueño imposible de conocer a un Beatle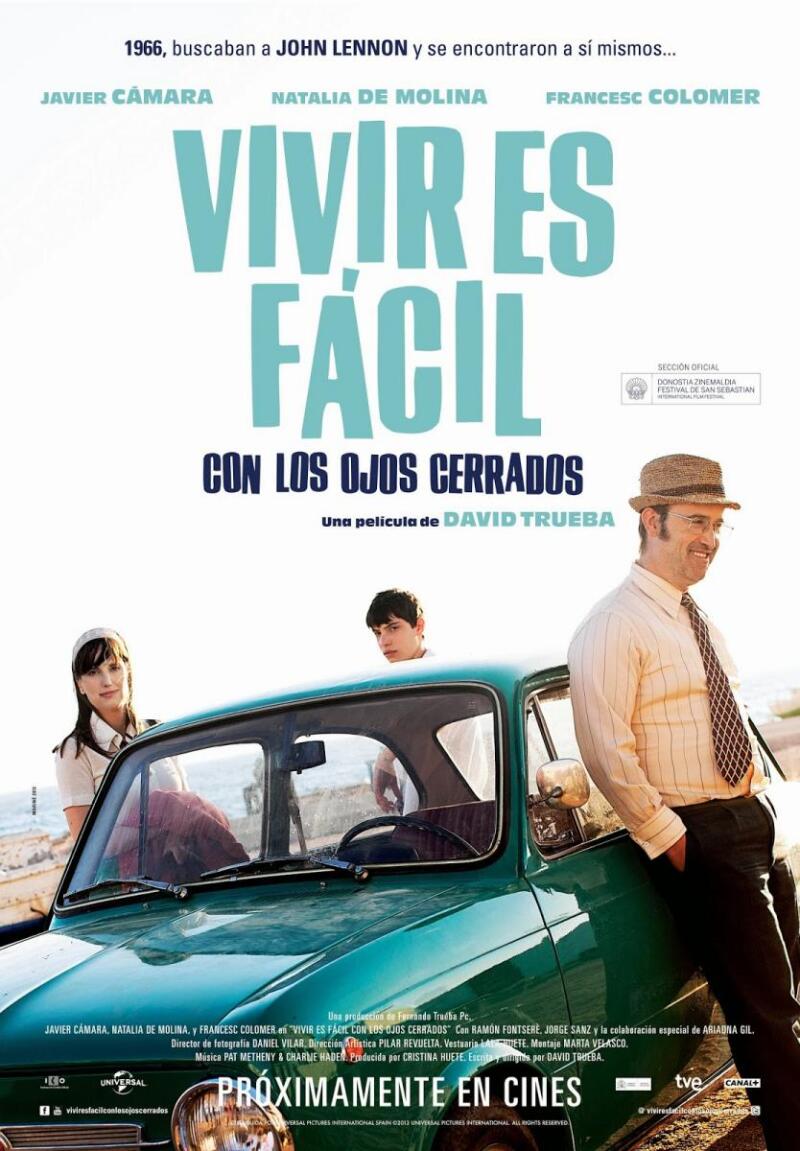 Vivir es fácil con los ojos cerrados

(Strand)

Fotos: La éxotica vida de la dominicana María Montez, estrella en Hollywood

Ganadora de seis premios Goya (incluyendo a la mejor película), esta melancólica "road movie" del director y novelista David Trueba cuenta la historia de un maestro de escuela en España a mediados de los años 60, obsesionado con Los Beatles. Cuando John Lennon aparece en Almería para filmar una película, el héroe comienza un largo viaje con la ambición de conocer a su ídolo en persona. La idea es fabulosa, las actuaciones sólidas y la fotografía recrea con encanto una época que se presta a la idealización. Pero la ternura es un poco forzada en un film demasiado intimista que, con el pasar de sus largos 105 minutos, no logra despegar del todo. Eso sí: la sutil banda sonora, compuesta por el guitarrista estadounidense Pat Metheny, es una obra de arte.




Suscríbete al nuestro boletín informativo para que estés al tanto de los temas que te interesan.

The Imitation Game

(Anchor Bay)

Con The Theory of Everything pasó algo parecido: al dejarse llevar por la fuerza narrativa de The Imitation Game, resulta incomprensible que Birdman se haya llevado el Oscar a mejor película en vez de una de estas dos. The Imitation Game merecía recibir premios en todos sus rubros, y con el paso del tiempo ganará su lugar como un clásico malentendido. Es la historia - increíble pero real - de un matemático inglés que lograr romper el código criptográfico de los nazis y acelera la victoria de los aliados, pero ,años después, termina siendo penalizado por la justicia a causa de su homosexualidad. Narrada con fuerza y virtuosismo, desde su maravilloso guión hasta las superlativas actuaciones de Benedict Cumberbatch, Keira Knightley y un reparto de personajes secundarios donde nadie desentona. Triste y fascinante.




Disfruta tu tiempo libre con los descuentos de AARP te ofrece

Sullivan's Travels

(The Criterion Collection)

Hubo un momento en que el guionista y director Preston Sturges era uno de los hombres más ricos y aclamados de los Estados Unidos. Un genio de la comedia, fue celebrado por su habilidad para combinar humor físico con diálogo sofisticado y meditaciones filosóficas. Después llegaron los fracasos, los divorcios y el alcohol, pero mejor recordar (o descubrir) a Sturges en su mejor momento: Sullivan's Travels es una de las indiscutibles obras maestras del cine norteamericano, y la ondulante cabellera rubia de Veronica Lake en su mejor papel es un regalo adicional. Pocas películas lograron fusionar tan bien el humor slapstick (tipo de comedia basada en la torpeza de los personajes) con un emotivo mensaje sobre el poder de las historias para acompañarnos en la vida. La edición de Criterion es de inmejorable calidad, como ya es costumbre.




Videos: YouTube

También te puede interesar: