Videos: intrigas maquiavélicas, robots asesinos y el genio de Francois Truffaut
By Ernesto Lechner, September 14, 2015 06:33 PM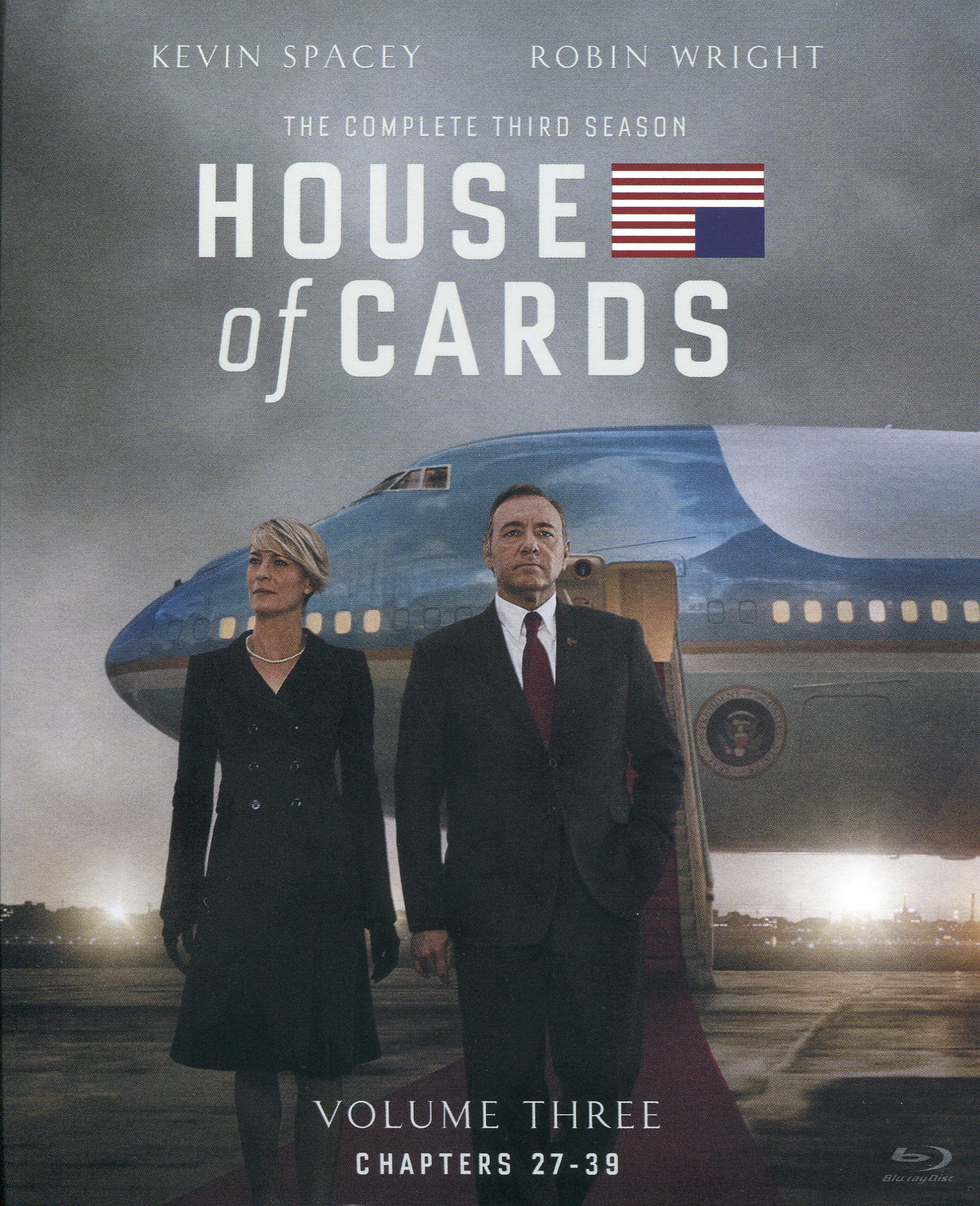 House of Cards

Volume Three

(Sony)

¿Quién hubiera dicho que la tercera temporada de esta extravagante serie televisiva sería superior a las anteriores? Cuando Netflix estenó las aventuras del maquiavélico político Frank Underwood – interpretado magistralmente por Kevin Spacey – parecía que la trama no podría sostener el interés del espectador por más de dos temporadas. Las situaciones eran tan extremas y de una intensidad semejante (llegando hasta el asesinato en el nombre del poder) que era fácil anticipar una saturación. Pero House of Cards funciona como una extensa novela norteamericana de Steinbeck o Faulkner. Combina sentimientos extremos con momentos engañosamente tranquilos, y a través de este contraste se convierte en una de las mejores series de la última década. La tercera temporada examina las tribulaciones de Underwood ahora que cumplió con su corrupto cometido de ganarse la presidencia de los Estados Unidos. El último capítulo genera más suspenso aún, dejando la puerta abierta para una cuarta entrega. Habrá que esperar.

FOTOS: Clásicos de Hollywood con actores hispanos.


Ex Machina

(Lionsgate)

El horror nihilista está de moda, de eso no cabe duda. Una creación del director inglés Alex Garland - experimentado en este angustiante territorio del horror visceral – Ex Machina examina la rebelión de una seductora robot que ha desarrollado deseos propios. Un manejo experto de la claustrofobia y los sensacionales efectos especiales (que están exclusivamente dispuestos al servicio de la trama) se entretejen para crear un entretenimiento moralista difícil de olvidar. Recomendable sólo para los amantes de las emociones fuertes.

Suscríbete al nuestro boletín informativo para que estés al tanto de los temas que te interesan


Day For Night

("La noche americana")

(Criterion)

En 1973, Francois Truffaut – director francés especializado en la ternura y los asuntos del corazón – le dedicó una oda de amor al séptimo arte, a la histeria de los actores, a la locura emborrachadora de filmar una película. La noche americana (como se la conoció en Latinoamérica, traduciendo fielmente su título original) es una obra menor pero refrescante, con un Truffaut brillante interpretándose a sí mismo en el rol de un realizador abrumado por los desafíos cotidianos de su trabajo. Humor y filosofía se confunden en una película que le dice un optimista y contundente sí a la vida.


Disfruta tu tiempo libre con los descuentos de AARP te ofrece

The French Lieutenant's Woman

(Criterion)

Una de las grandes películas de los años 80, olvidada por la crítica y el público. Resucita en suntuoso formato blu-ray, resaltando su exquisita iluminación y las texturas precisas que recrean la Inglaterra victoriana. Dos historias paralelas: un romance que parece imposible entre un aristócrata obsesivo y una mujer misteriosa. Y el adulterio desganado entre los dos actores que protagonizan la película moderna que narra la primera historia. Meryl Streep – hermosa y expresiva – aparece como una mujer seductora, un papel alejado de sus roles más conocidos. Como ya es costumbre, la edición de Criterion incluye materiales adicionales que se adentran en la esencia misma de este clásico incomprendido. Como para redescubrirlo una y otra vez.




También te puede interesar: