Novedades en DVD: Frankenstein, vikingos, vaqueros y más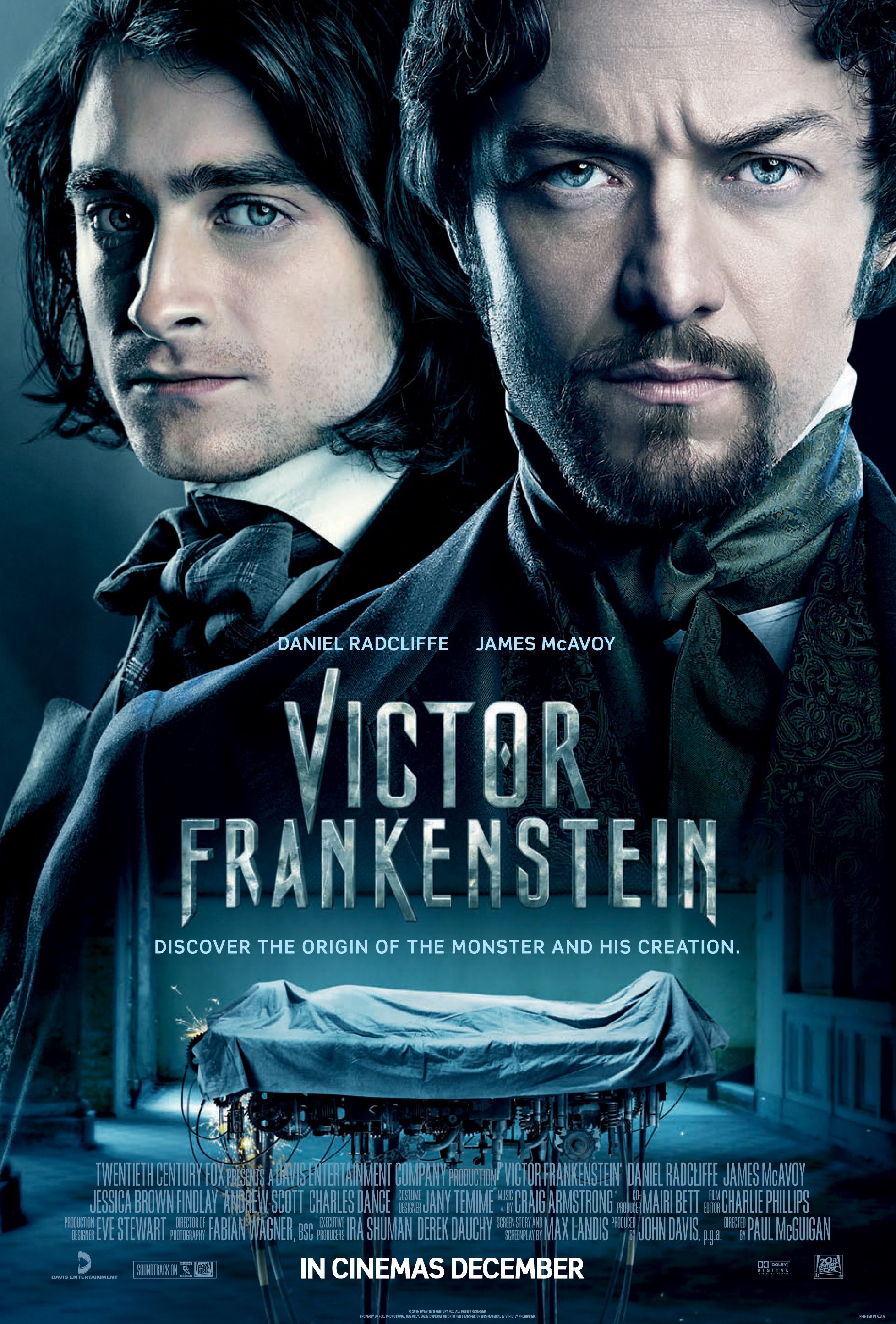 Victor Frankenstein

(Fox)

Un intento ligeramente desesperado de trasladar el universo modernoso del reciente Sherlock Holmes con Robert Downey Jr. (efectos especiales; permanentes toques de humor sardónico; ampulosas escenas de acción) a la novela original de Mary Shelley que creó un ícono del terror. Lo mejor de esta producción británica es la escenografía, los objetos de otra época, la dedicación para recrear un laboratorio del doctor Víctor genuinamente fantasmagórico. Lástima que los chascarrillos entre los protagonistas (Daniel Radcliffe, James McAvoy) desentonen permanentemente. Y la hiperactividad ruidosa de su ritmo termina por saturar. Décadas más tarde, la realidad no ha cambiado: como Boris Karloff no hay dos.


Ip Man 3

(Well Go USA)

El estreno de esta película de artes marciales provocó un escándalo en China cuando los productores inflaron la supuesta recaudación de taquilla a un nivel casi ridículo. Más allá de la polémica, la participación del boxeador Mike Tyson como el villano de esta tercera parte parecía garantizar un producto final que no tendría la credibilidad de las dos primeras películas. Ip Man existió, se llamaba Yip Man y fue el maestro de Bruce Lee. Su especialidad era el wing chung, una filosofía de combate que favorece los movimientos circulares y el contraataque. Gracias a la participación del carismático actor Donnie Yen en el papel principal, la película gana en encanto y filosofía. Pero la sorpresa más inesperada es Tyson, que se acopla con simpatía a la trama, aportando lo suyo a un combate presentado con contundencia por el director Wilson Yip. Recomendable para los aficionados del género.




Fotos: 10 películas para ver de Anthony Quinn

Brief Encounter

(The Criterion Collection)

Laura es una mujer casada en la Inglaterra de los años 30. Su vida es apacible, pero asfixiada por la falta de pasión. Un día, en una estación de tren, conoce a un doctor, y por una serie de coincidencias, se enamoran. Ambos son decentes, sensibles, tentados a soñar. El amor emborracha, pero para personas como ellos, el engaño es un imposible. Es entonces que la belleza de un romance se conjuga con la amargura de la fatalidad. En segundo plano, el omnipresente concierto para piano número 2 de Rachmaninoff tritura corazones, implacable en su melancolía. Quedan los recuerdos, lo que pudo ser, la desazón del destiempo. Para el director David Lean, ésta fue su cuarta película, una obra intimista en comparación a lo que vendría después ( Lawrence de Arabia; Dr. Zhivago). Hoy, sigue siendo una de las obras maestras del cine inglés.


Suscríbete al nuestro boletín informativo para que estés al tanto de los temas que te interesan

The Passage

(Kino Lorber)

Dirigida durante el ocaso de su carrera por el eximio J. Lee Thompson –responsable de Los cañones de Navarone, entre otras grandes películas– The Passage abusa sin reparo alguno de los excesos de la década del 70: violencia, sadismo y desnudos gratuitos. Es como una versión de baja calaña, interesada en la explotación, de los thrillers de la segunda guerra mundial. El reparto es extraordinario: James Mason, Anthony Quinn, Christopher Lee, todos ellos, indudablemente, en busca de un generoso sueldo. Aparece Malcolm McDowell (el mismo de La naranja mecánica y Calígula) y decide trasladar su papel de capitán nazi a un paroxismo delirante de morisquetas e histrionismo. Algo insólito, surrealista, y la película se vuelve más interesante por él. Esta flamante edición en blu-ray incluye una entrevista con McDowell, una verdadera joya donde el actor británico se despacha con media hora de chismes y divertidísimas indiscreciones.


Disfruta tu tiempo libre con los descuentos de AARP te ofrece

The Vikings

(Kino Lorber)

Esta saga de vikingos estrenada originalmente en 1958 es llamativa por varias razones. Pese a ser una película de aventuras "para toda la familia", sus complejos detalles narrativos y esmerada ambientación recrean con autenticidad el salvaje y hostil universo en el que floreció la civilización de los vikingos. Filmada en escenarios naturales y apoyada en las grandes actuaciones de Kirk Douglas y Tony Curtis, The Vikings estuvo, de alguna manera, adelantada a su época. Durante los combates, las espadas de cartón despertarán risas en el espectador moderno. Aún así, hay una cierta vigencia en su considerable talento para las secuencias épicas.




También te puede interesar: