3 Lessons From My Hot Stock Tip
By Allan Roth, April 28, 2015 03:06 PM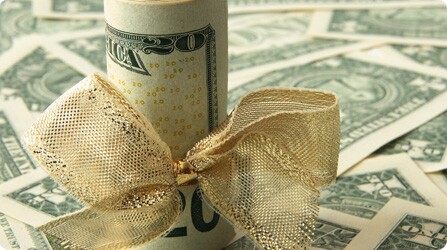 I'm going to be rich — really rich. All I need to do is invest in a publicly traded company called Pressure BioSciences Inc. (PBIO), according to an unsolicited email I received last week. The email noted that Chicago-based Zacks Research had a one-year price target of $3.00, which would amount to an 882 percent gain over the next year. Simply sink $113,000 in the stock, and I'll have a million dollars rolling in by this time next year. Champagne and caviar for me.

Get the latest tips on protecting your money and saving for retirement — AARP Money newsletter »

Still, I wasn't born yesterday. So I did a little due diligence to make sure the research report was legitimate. I have, after all, seen the movie The Wolf of Wall Street. I called Zacks' media relations group, which put me in touch with Jason Napodano, an analyst in charge of the group that allegedly wrote the report. This report was the real deal. Still, there was a lingering fishiness that prompted me to ask whether Zacks received any compensation from Pressure BioSciences. Napodano pointed me to the following language in smaller print at the end of the research report:

Zacks SCR has received compensation for non-investment banking services on the Small-Cap Universe, and expects to receive additional compensation for non-investment banking services on the Small-Cap Universe, paid by issuers of securities covered by Zacks SCR Analysts.

While I have absolutely no idea whether this tiny, unprofitable micro-cap company will be a good investment, I think I'm going to pass on this millionaire opportunity. I will, however, seize the opportunity to write about a few lessons to be taken from my hot stock tip.

Strangers don't typically reach out to others to make them rich. I believe in the kindness of strangers, but not to this degree.
When something looks too good to be true, it typically is. While it wouldn't have made me a millionaire, my free cruise wasn't real either.
Common sense isn't all that common. We can suspend common sense when we want. It's easy to recognize that the phone solicitations I get promising "huge returns with low risk" are false, since current investors would want to put more money in and there would be no need to pay people to make cold calls.
Never underestimate someone's ability to separate you from your money. Tactics being used today are more sophisticated than ever, and even intelligent people can fall prey to them.

I think I get roughly a dozen calls a month offering me an "in" on great deals. Admittedly, some are downright genius, such as the broker who called to tell me he had another great stock he could put me in, since I didn't follow his advice on the stock tip he gave me six months ago. While on the phone, I looked up the stock of six months ago, and it really had tripled in price. The trouble with the broker's claim was that he had merely picked the best-performing stock over the past few months — and had never called me with this tip.

Get discounts on insurance and banking services with your AARP Member Advantages. »

Stock tips from the media are likely to be just as bad. While I'm a fan of simple index portfolios, I do occasionally buy some individual stocks. In November 2012, CNBC Mad Money's Jim Cramer came out with two stocks to sell immediately. So I bought both of the companies, Hewlett-Packard and Best Buy, which were the third- and fourth-best performers in the S&P 500 over the next year. Cramer made me 22 percent in 22 days.

"For seniors, it is the financial equivalent of the Wild West," says Harvard economics professor David Laibson. My advice is to walk away from any hot stock tip and be very careful about entering any investment promising high returns with low risk. If I knew of such investments, or even the next hot stocks, it's unlikely I would be sharing the wealth by writing about it.

Photo: www.ziegler.com

Also of Interest



See the AARP home page for deals, savings tips, trivia and more.