AARP Member Leads Effort to Stop Neighbor's Eviction
By Carole Fleck, March 24, 2015 04:18 PM
Sometimes it takes a village to help a neighbor, and retiree Robert Bennett is mighty grateful for folks in his town on the banks of Maryland's Chesapeake Bay.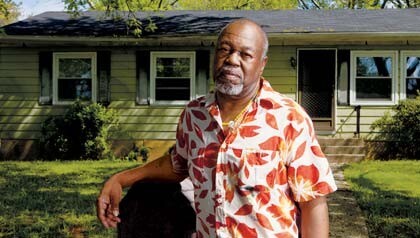 A resident in Bennett's Annapolis community, situated between Baltimore and Washington, D.C., recently raised $15,000 in six days through an online GoFundMe campaign to help him stay in his home. Bennett was threatened with foreclosure if he didn't come up with $13,000 by the end of this month to pay back taxes and insurance.

Read: Reverse Mortgages, the Pros and Cons

The 73-year-old retired U.S. Naval Academy cook got into trouble with a reverse mortgage (more on that later). AARP Foundation has been working for years to keep Bennett in the home he's lived in since 1975. The neighbor who started the Internet fundraising effort, retiree Bronwyn Belling, knew of Bennett's plight because she had worked at AARP for many years and remained in touch with colleagues who continued to work on Bennett's behalf.

Belling said she publicized the site on social media and through community networking. She also was instrumental in getting a newspaper to write about Bennett's situation.

"I felt his story resonated with me and I thought it would resonate with others," says Belling, who lives about five blocks from Bennett. "It was very heartwarming to see the response. I had no idea the community would respond so generously and so quickly. Everyone has been so gracious and kind."

Bennett's troubles began after he and his wife, Ophelia, decided to take out a reverse mortgage in December 2008. He said the reverse mortgage was issued in her name only because she was seven years older than he.

Sign up for the AARP Money newsletter »

Reverse mortgages are available to homeowners 62 and older, though the amount you're able to borrow is larger the older you are. These mortgages convert part of the equity of a home into cash that the lender pays you. Typically, the loan is repaid when you sell your home, move permanently or die.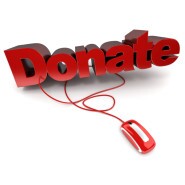 In Bennett's case, his wife died one month after the reverse mortgage was taken out. He said he did not understand that he was giving up all his interest in the property if she died first. Because he was not listed on the paperwork, he was told to move out or pay off the loan, which he said he couldn't afford to do, based on rules by the Department of Housing and Urban Development. HUD oversees the Federal Housing Administration, which insures such loans.

AARP Foundation Litigation and the Washington law firm Mehri & Skalet filed suit in 2011 on behalf of Bennett and several other plaintiffs in similar situations. They alleged that HUD failed to protect surviving spouses whose names were not on reverse mortgages.

In the meantime, Bennett stopped paying taxes and property insurance — both of which are required in reverse mortgages — because he thought he would lose his home.

Last year, HUD agreed to allow Bennett to remain in his home, but only if he repaid $13,000 in back taxes and insurance by the end of March. Otherwise, he could face foreclosure, said AARP Foundation lawyer Jean Constantine-Davis.

Get discounts on financial services with your AARP Member Advantages. »

Living on a fixed income, with little saved, Bennett said he didn't know how he was going to come up with those funds.

"I was thankful [for Belling's efforts] because I had no idea where I was going to get this money," Bennett told me in a phone interview. "I was worried. I thought it was possible that I was going to lose my home.

"There are nice people out there to help you and I appreciate it very much," he said.

Image: Franck-Boston/iStock; Photo: Brendan Hoffman/Prime

Also of Interest:

See the AARP home page for deals, savings tips, trivia and more.