Don't Get Snookered by Sneaky Fees
By Carole Fleck , July 25, 2013 01:24 PM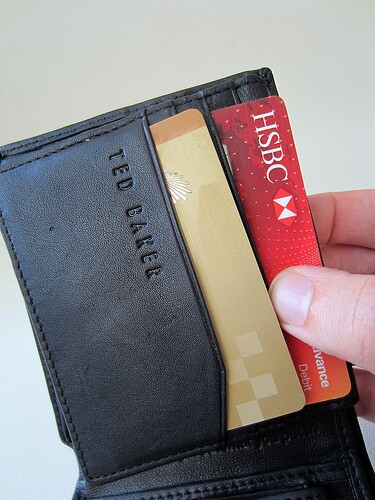 If you're using credit and debit cards to pay for purchases - and let's face it, who isn't these days? - you're probably paying hundreds of dollars in fees you didn't even know about.
These sneaky charges typically show up in your statement for things like a membership or subscription that automatically renewed without your authorization, or when a free two-week trial morphs into an ongoing membership that charges you each month (again without your permission), or when extra fees are added to purchases after the fact - and without your knowledge.
Just consider: More than one in three cardholders got socked with at least one of these charges last year - and it cost them an average of $215 per person. And if you think that's a lot, brace yourself: One in 10 credit card users actually paid out $500 or more in misleading or deceptive fees.
Related: Older Americans and Credit Card Debt
Collectively, credit card users paid out a whopping $14.3 billion in fees last year, according to researchers who examined more than 4,800 credit card statements for BillGuard, a personal finance protection company.

"This data has quantified what most of us intuitively know to be true. Merchants profit greatly, at the expense of cardholders, when we don't check our bills," said Yaron Samid, founder and CEO of BillGuard.

It's become much easier for retailers to hit us with these unexpected fees because consumers are using credit and debit cards for purchases more than ever. Also, online shopping has become commonplace, and with that, misleading or unexpected fees have increased, Ron Shevlin, a senior analyst at the Aite Group, told CNN. The Aite Group conducted the analysis of credit card statements and transactions for BillGuard.
So what are we to do? Use cash or a personal check, Shevlin says. It's much more difficult for merchants to sneak in fees or to continue charging us after the fact.
As you might've guessed, the study found that nearly half of these fees come from signing up for a free trial of a product or service. But you forget to cancel the service or return the free product in a certain period of time, and then you get hit with the full price or an ongoing monthly fee.
Nearly 20 percent of such fees come from online purchases, and then you're charged for an extra service you didn't ask for, like a credit monitoring service.
These fees, believe it or not, aren't necessarily illegal, the study noted, because consumers are usually told about them. They just don't realize it because the disclosure may be buried so deep in the fine print of the terms and conditions .
To avoid getting hit with these charges, make sure to read your monthly statement carefully. If you see a charge you didn't authorize, contact the merchant or credit card issuer and dispute it right away.
Also of Interest

Join AARP: Savings, resources and news for your well-being
See the AARP home page for deals, savings tips, trivia and more