Your Average Yearly Cost to Own a Car: $9,122
By Carole Fleck , April 16, 2013 12:22 PM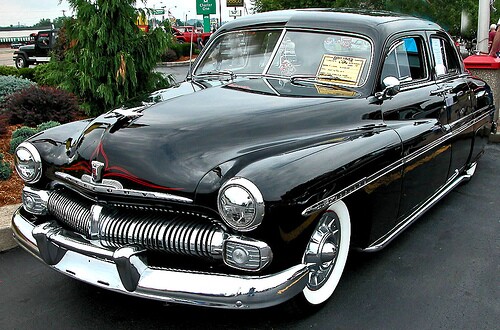 We may be holding onto our cars longer and forgoing buying new vehicles, but it's still costing us more for our wheels.
A new report by the auto club AAA says the average owner of a sedan who drives 15,000 miles a year pays $9,122 a year to own and operate that car. That comes to 60.8 cents per mile, about 2 percent more than last year.
Driving a four-wheel drive SUV? Then you're shelling out $11,599 a year. Smaller cars are averaging $6,967 to own and maintain, the report says.
The cost of maintenance, gas, insurance, tires and depreciation went into AAA's calculations for its annual study, "Your Driving Costs."
If you recently had your car fixed, this won't be a surprise: The biggest hike this year for sedan owners was in maintenance costs, which rose by more than 11 percent from last year. The average costs were less for smaller cars and more for larger vehicles.
AAA's estimates were based on the cost to maintain a vehicle and do repairs for five years and 75,000 miles, including labor expenses, replacement part prices and the purchase of an extended-warranty policy.

"As a vehicle gets older, you tend to encounter more significant repair costs," says Michael Calkins, AAA's manager of technical services.

Here's another finding that won't shock you: Insurance costs rose nearly 3 percent to an annual average of $1,029 - and that's for low-risk drivers with good driving records.
Fuel costs went up by about 2 percent to 14.45 cents per mile for the average sedan owner. The actual average cost of regular gas climbed to $3.49 per gallon, but several of the vehicles in the AAA study had improvements in fuel efficiency, which partially offset the increase.
Depreciation costs, which had dropped in last year's study, climbed slightly to $3,571 a year, the report says.
Since the recession took hold, people are keeping their cars longer. The average age of a car on the road now is 11.1 years, Calkins says.
Here's a little factoid that'll make you chuckle: AAA has published this annual study since 1950. Back then, gas cost 27 cents a gallon, and it cost about 9 cents a mile to drive 10,000 miles a year.
If you wanted to drive in style, a Chevy Corvette carried a price tag of $3,000. If you got a headache just thinking about how you were going to afford that car, then you paid 54 cents for a bottle of aspirin.
Photo: Dok1/flickr
Also of Interest

Join AARP: Savings, resources and news for your well-being
See the AARP home page for deals, savings tips, trivia and more