Be Smart With Your Moola!
By AARP Illinois , April 11, 2012 08:03 PM
Hey there blog readers, Jenn here from the communications team. In this week's blog post I want to call your attention to some great free events that are coming up on all things financial.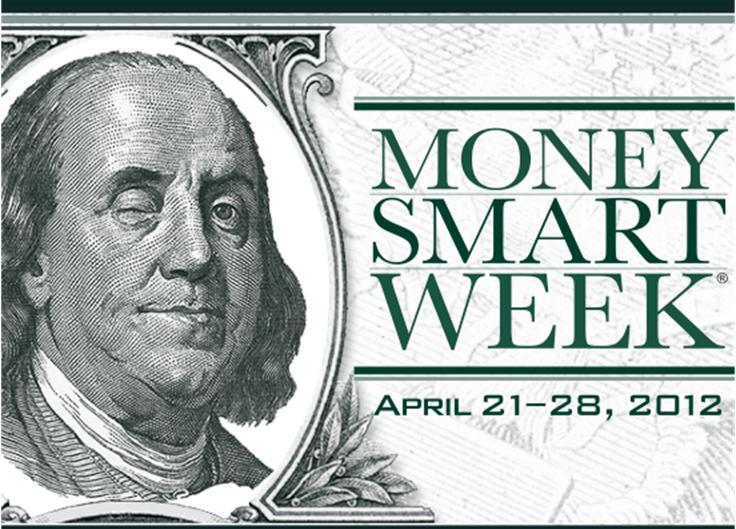 Did you know that this year marks the 10th anniversary of "Money Smart Week"? Never heard of it, you say? Money Smart Week began as a coordinated effort of the Money Smart Advisory Council, a diverse group of more than 40 Chicago-area organizations working together to promote personal financial literacy. The Money Smart Week model has grown beyond Chicago with successful campaigns taking place in Illinois, Indiana, Iowa, Michigan, Wisconsin and Missouri with new cities joining every year.
To get down to it - every year in April there are all sorts of free events taking place that can help you manage your money, keep it safe from fraudsters, assist in long term financial planning and more. This year events will be taking place all over the country from April 21st through April 28th.
AARP Illinois will be offering two events and we'd love to have you join us (bonus, lunch is on us!). On April 23rd head on over to our Springfield office for "On the Road to Retirement" where we'll join up with Clearpoint Credit Counseling Solutions to talk about building financial security with reduced debt, and a good credit score.
On April April 26th in Chicago we're doing a session called "Avoiding Fraud is Your Best Money Strategy." We'll have financial literacy experts from the National Futures Association, and the Commodity Futures Trading Commission to talk about outsmarting fraudsters, protecting your money, and the great lengths and super sneaky tactics that con artists use to separate you from your money. If you can't make it here's a great tip sheet on avoiding scams and what to do if it happens to you.
You can also follow our Chicago event using the hashtag #MSWChat. Feel free to send questions and we'll be sure to tweet you back an answer.
Have you attended a Money Smart Week event in the past? How was it? Will you be attending this year? Let us know.