Boomers Most Generous at Charitable Giving
By Carole Fleck , August 08, 2013 07:15 PM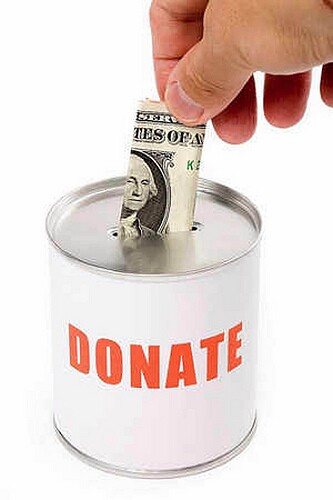 The generation that tuned-in and turned-on is also now recognized for its generosity.
Boomers, more than any other age group, give the largest share of donations to charities - an estimated $61.9 billion, according to a new report.
Not only are boomers the biggest chunk of total donors (34 percent) they also account for 43 percent of all donations.
"Baby boomers are now the dominant source of income for most nonprofits," says Mark Rovner, a principal at Sea Change Strategies and the study's primary researcher. The study is based on self-reported information from 1,014 donors.
Related: Five Keys to Smart Charitable Giving
Boomers, combined with the generation born before 1946, are responsible for nearly 70 percent of the estimated total given to charities annually. For both of these generations, local social services like homeless shelters and soup kitchens, and places of worship, were the most popular causes to which they donate.
An estimated $143.6 billion in annual contributions is given to charities by all age groups. Here's how the figures break down by generation:

Generation Y (ages 18 to 32) accounts for 11 percent of all giving. Individuals donate an average $481 annually.
Generation X (ages 33 to 48) accounts for 20 percent of all giving. Individuals contribute an average $732 annually.
Boomers (ages 49 to 67) represent 43 percent of all giving. Individuals contribute an average $1,212 annually.
Matures (ages 68-plus) represent 26 percent of all giving. Individuals contribute an average $1,367 annually.
Despite concerns over retirement preparedness, helping adult children financially and other worries, boomers apparently have no plans to scale back on giving. Fully 75 percent say they'd support the same number of charities in 2013 as they did last year.
What's interesting is that donors under age 50 appeared more eager than older adults to know about a charity's results in helping a cause. Nearly 60 percent of millennials, and half of Generation X donors, said that seeing results from their contributions influenced their decision to give. Only one-third of the oldest generation said that, according to the study, which was published by a division of Blackbaud Inc., which sells fundraising software.
It should be noted that younger donors may give less as a group because they're establishing careers, starting families, and perhaps having more difficulty making ends meet, the study said.
What contributes to a charity's success? It depends on which generation you ask. One in three millennials say they believed that volunteering their time, rather than donating cash, made the biggest difference. A majority of boomers (45 percent) and matures (48 percent) say they believe monetary contributions are key.
How people donated money depended to some extent on their age group. Responding to direct mail was the most common way people in their 70s or older give. Half of all other donors give money at a retail store's checkout counter and 42 percent of boomers say they give online.
Photo: Rikki's Refuge/flickr