Brooke Astor's Grandson Tells Senate Panel of Financial Abuse
By Carole Fleck , February 05, 2015 02:35 PM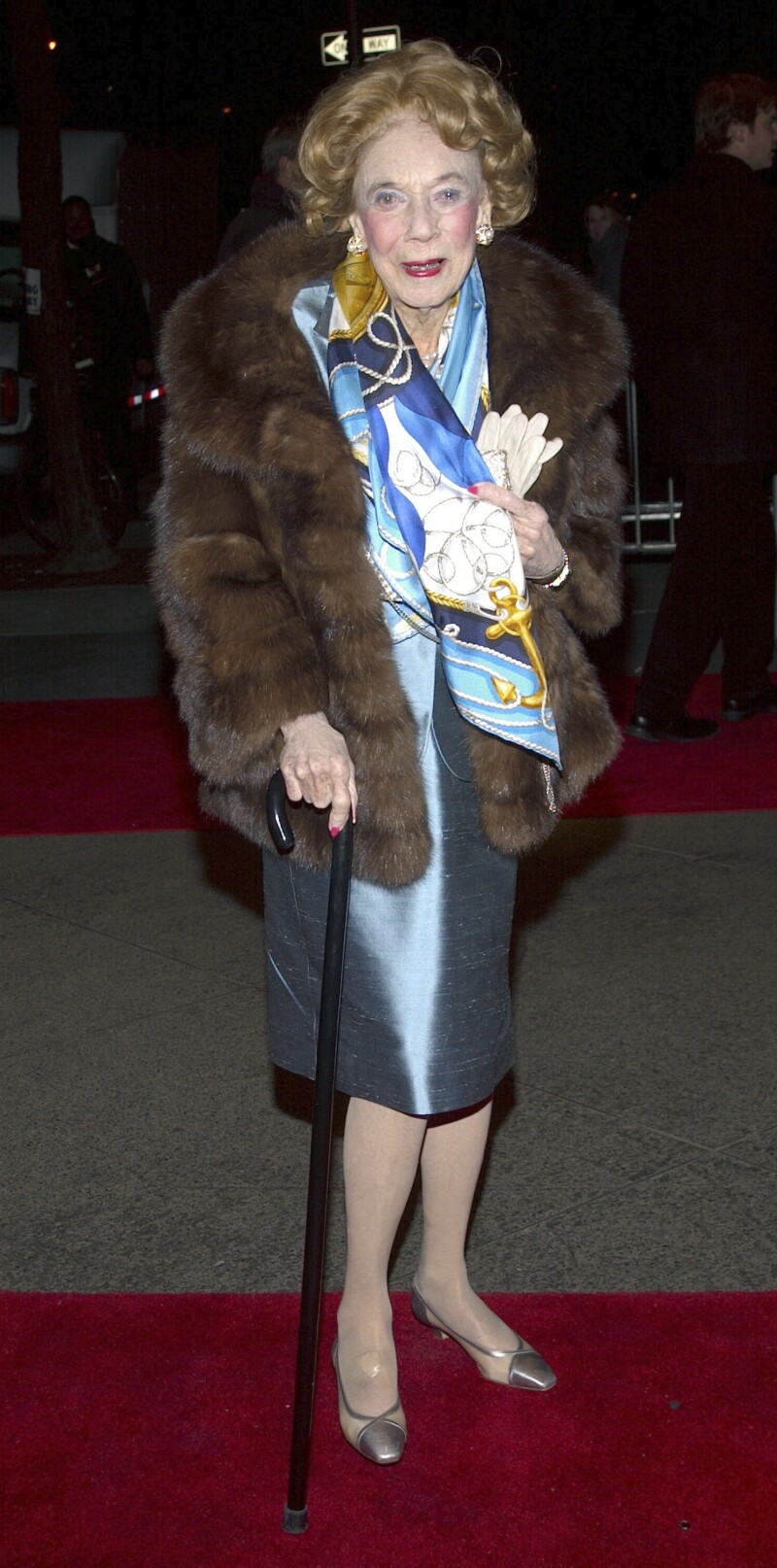 The Senate Special Committee on Aging held one of its periodic hearings on financial abuse of older people the other day, this time inviting a relative involved in one of the more spectacular headline-making cases in recent years to testify.
The grandson of socialite Brooke Astor, who blew the whistle on his father for plundering millions from his grandmother's estate, told the Senate panel Wednesday that his grandmother's greatest legacy may be the national attention focused on elder financial abuse.
"While my grandmother was emotionally and financially abused and isolated, her case is far from isolated," said Philip Marshall, a professor at Roger Williams University in Rhode Island. "There are millions of elder victims today suffering similar injury."
In a plea that consumer advocates have echoed over the years, Marshall urged lawmakers to provide more funding to adult protective services, which in many states let caseworkers intervene in such situations. He also called for the creation of "a more robust early-warning and rapid-response system" to address the problem.
The MetLife Mature Market Institute, the research and education arm of the financial services company MetLife, estimated that elder financial fraud cost the victims an estimated $2.9 billion in 2010.
>> AARP Foundation Tax-Aide: Get free help preparing and filing your taxes
The Government Accountability Office recommended in a 2012 report that federal agencies handling such cases work together in a more coordinated and less fragmented way to prevent and combat abuse. It called for a written national strategy to facilitate investigations and prosecution, and to improve awareness, among other measures.
Sen. Susan Collins (R-Maine), the new chairwoman of the committee, told the panel she's looking forward to seeing progress in those and other areas.
At the hearing, Marshall recounted how he filed a petition in 2006 seeking guardianship of Astor, a New York philanthropist with Alzheimer's, after he became aware of her exploitation and neglect at the hands of his father. Law enforcement got involved in his case a few months later, he said.
Astor died in 2007, at the age of 105. Her son, Anthony Marshall, and one of her lawyers were convicted of exploiting Astor's diminished mental capacity and helping themselves to her fortune. Anthony Marshall died last December, at age 90.
"While my grandmother's stolen assets were reclaimed, many elders never reclaim their money or their lives," Philip Marshall told the Senate panel.
He called for Congress to pass the Older Americans Act Reauthorization Act of 2015, a bipartisan bill that AARP supports, to prevent and detect elder abuse, among other critical services.
Judith Shaw, the Maine securities administrator, told the panel about a program that began in her state last March in which workers at banks and credit unions were trained to spot red flags. She said suspicious behavior might be a caregiver or relative showing excessive interest in the elder person's finances during a bank visit, or refusing to let the person speak up during a conversation. Big withdrawals from CDs or bank accounts are another possible indicator of fraud.
Shaw also cited cases that began when older adults were solicited by phone and mail and over the Internet by con artists who claimed that their targets had won a foreign lottery or who were promoting other schemes. See AARP's Fraud Watch Network for tips on how you can protect yourself and your loved ones.
>> Get discounts on financial services with your AARP Member Advantages.
Sen. Elizabeth Warren (D-Mass.) turned the discussion to financial advisers who take advantage of their older clients by moving their funds into unsuitable investments that generate high commissions. She cited a recent survey by AARP that found a majority of people said they trusted their advisers to act in their best interest, which isn't always the case.
"We need to protect our seniors who don't have the ability to recover" from such wrongdoing, Warren said.
"Any retirement or other investment product should be suitable and in the best interest of the client," Shaw said. "We plan on being the cop on this beat. There's a long way to go."
Photo: Edstock/istock

Also of Interest

See the AARP home page for deals, savings tips, trivia and more.