Bueno, Cheapo Cinco de Mayo Crock-Pot Recipe
By Jeff Yeager , April 29, 2013 05:22 PM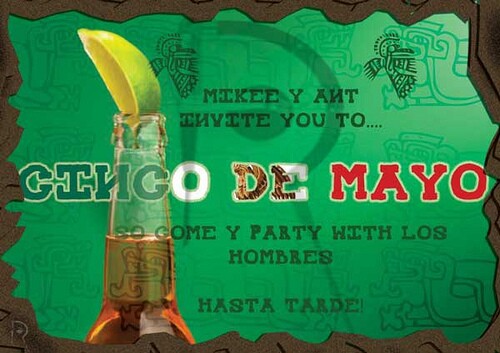 I took four years of Spanish classes in high school, but like most things from my high school years - and the 1970s in general - I don't remember much of it. So I recently vowed to relearn Spanish, starting with some of the words I now use most often.

To that end, I actually remembered the word for "money," or dinero. And Spanish for "cheap" ( barato) and " cheapskate" (tacano) seem easy enough to master. But the Spanish translation for one of my other must-learn words, "Crock-Pot" or "slow cooker," has me stumped. Would it be lento vasija, or perhaps paulatino cazuela? Maybe a Spanish speaking tacano can kindly help me out?
Related: Use Your Slow Cooker and Save Year Round
In celebration of Cinco de Mayo (even I know that's Spanish for the "fifth of May," a day celebrating freedom and democracy, as well as Mexican heritage and pride), I'm breaking out my Crock-Pot - or would that be my caprichoso cacerola? - and whipping up a batch of this simple, delicious, barato recipe for dinner.
Margarita-style Crockpot Chicken

3 pounds chicken parts (whatever you prefer - I like to use leg/thigh quarters with the skin on)
1 can (15 ounce) black beans
1 can (15 ounce) kernel corn or whole hominy (I prefer the hominy)
1 cup rice
4 spring onions - chopped, tops and all
3 cloves garlic - minced
1 packet (1.25 ounce) dry taco seasoning mix
1 can (4 ounce) diced green chiles
2 cups chicken broth/stock (or bullion)
3/4 cup lime or lemon juice (fresh is best - and save the rinds!)
2 ounces tequila (optional)
Sour cream, sliced black olives and fresh cilantro (all optional)
Coat the inside of the crockpot with spray oil to make cleanup easier. Mix beans and corn/hominy (including liquid from cans) with the rice, onions, garlic, and three-quarters of the taco seasoning mix. Place mixture in Crock-Pot. Put chicken pieces on top. Add chicken broth, then pour lime/lemon juice and tequila (optional) over the chicken, and sprinkle with remaining taco seasonings. Scatter the green chiles over the top of everything.
If you use fresh limes/lemons, I like to take the spent, quartered rinds and place them on top as well; they infuse additional flavor and can even be nibbled on as a condiment with the dish. Cover and cook on low for approximately 6 hours, until rice is fully cooked and the chicken is fall-off-the-bone tender. Serve in shallow bowls and top with sour cream, sliced black olives and chopped fresh cilantro if desired. I like to serve with warm flour or corn tortillas on the side. (Serves 4)
Feliz Cinco de Mayo! Wait, I think that my high school Spanish is coming back to me now.
Photo courtesy of RTist MrB via Flickr Creative Commons.
Also of Interest

Join AARP: Savings, resources and news for your well-being
See the AARP home page for deals, savings tips, trivia and more