Credit Card Issuers Show Some Love to Older Consumers
By Eileen Ambrose, September 25, 2014 09:21 AM
Is your credit card interest rate too high? You may get a lower rate just by asking, especially if you're an older consumer.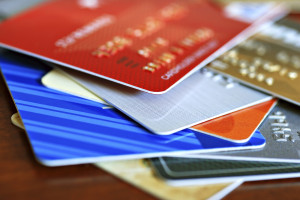 That's a finding from a survey of nearly 1,000 consumers, released today by CreditCards.com. The website, which tracks card offers, discovered that about two-thirds of people who asked for a lower rate got it. And the odds of a card issuer showing leniency on late payments also improved with your age.

For instance, one-third of people ages 18 to 29 received a lower rate for the asking, according to the poll. That success rate nearly doubled for those 30 to 49, but among those 50 to 64, close to 80 percent snagged a rate cut.

>> Smart Ways to Spend $200 and Save in the Long Run

Matt Schulz, a senior industry analyst at CreditCards.com, says older consumers have two things working in their favor: They are likely to have higher incomes and have a longer credit track record with the card issuer.

The current competitive marketplace also makes this a good time for people of all ages to seek more from card issuers, he says.

"When the recession hit, banks just kind of hunkered down — they weren't giving credit to anybody," Schulz explains. "Americans are spending again, banks are making it easier to get credit, and delinquencies are down."

It's not just on interest rates that credit card issuers are willing to cut some slack. CreditCards.com found that companies frequently waive late fees, with higher-income customers being more successful at getting those fees set aside.

>> Sign up for the AARP Money newsletter

More than 90 percent of those earning at least $75,000 a year had a late fee forgiven, compared with 76 percent of those with income between $30,000 and $49,999.

With late fees often running a stiff $25 for the first offense and $35 for the second, it's worth a phone call to ask an issuer for mercy if you're late.

"A lot of issuers will look at this as, 'Hey, you messed up once. No big deal, but we don't want you to make a habit of it,'" Schulz says.

As for negotiating a lower interest rate, he advises checking to see if yours is in line with the latest rates. You can find those numbers at sites such as CreditCards.com, Bankrate.com and CardRatings.com.

>> Get discounts on financial services with your AARP Member Advantages.

Currently, the average annual rate is about 15 percent, according to Schulz.

"If you are somebody who has good credit and an 18 or 19 percent APR [annual percentage rate], it's reasonable to think you might be able to get a rate in the ballpark of 15 percent," he says.

Photo: MarieFields/iStock

Also of Interest

See the AARP home page for deals, savings tips, trivia and more.