Dreaming Of A Big Pay Raise? You Can Wake Up Now.
By Carole Fleck, July 17, 2012 10:29 AM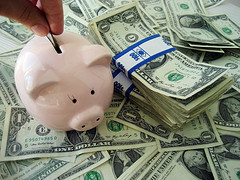 It's probably not going to buy you a fabulous vacation to Bora Bora, but a 3 percent salary increase is about what workers can expect to get this year.

On a $50,000 salary, that means an annual increase of $1,500 -- money that can be used to beef up your retirement savings plan.

That forecast was made by the Hay Group consulting firm after it surveyed 285 organizations late last year about what employers plan to give employees for wage increases in 2012. The median base salary hike of 3 percent was consistent for executives, middle management, supervisory and clerical positions.

"Even though the economy continues to show signs of a slow recovery, we do not expect most employees to receive increases at the levels seen in the years prior to 2008 for awhile, when median increases were tracking between 3.5 percent and 4 percent," says Tom McMullen of the Hay Group.

Employers in certain sectors were more generous than others. Jobs in healthcare, such as nursing and clinicians, are trending at a 2.5 percent median increase, while employees in the oil and gas sectors are faring better with a 4 percent median raise.

After factoring in annualized consumer price index growth at 3 percent, expected employee wage growth is in line with inflation, the forecast said.

"Slower growth in base salary increases is causing most organizations to be innovative in their approach to reward management," McMullen says. "Differentiating all rewards and ensuring that top performers receive rewards that are greater than average performers is a continued focus area for organizations."

It was the third year the survey of human resources departments of small to large companies was conducted.

Photo credit via flickr.com