Expect To Pay More For Some Items This Year
By Carole Fleck, January 02, 2013 03:24 PM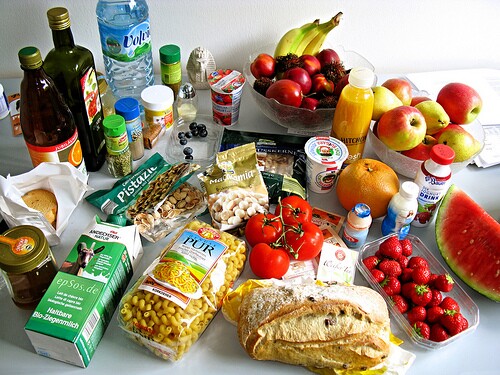 Get ready to shell out more money for basic living costs this year.

Food prices are expected to rise by about 4 percent, or $32 a month, if you budget about $200 a week for groceries, according to the U.S. Department of Agriculture's Center for Nutrition Policy and Promotion. It doesn't matter if you're buying cereal or prime rib. An ongoing drought in parts of the country was cited for the higher prices expected for everything from grains and vegetables to milk and beef.

This won't surprise you. Health care costs are also predicted to rise, as usual. Workers will be paying 6.3 percent more in health care premiums. Last year, the average cost was more than $2,200, according to Aon Hewitt, a human resource consulting firm. Over the last five years, employees' share of healthcare costs rose by as much as 50 percent.
Like health care, college tuition tends to rise every year. If you're planning to return to college, or you'd like to help your grandchild, get ready to pay 4.8 percent more for in-state tuition, says the
 College Board Advocacy & Policy Center
. One reason for the increase: Some cash-strapped states won't be able to subsidize as much of its students' tuition costs. And financial aid and grants aren't paying out more to offset those increases.
Need a new computer? It'll cost you more this year. Ditto for a new set of wheels. You'll be digger deeper into your wallet for an electric car or other fuel-efficient vehicle, according to
dealnews.com
.
Some other goods and services expected to rise in 2013:
Online shipping. If you like to shop online, you may see your costs rise. UPS and FedEx are raising their shipping costs by 4.5 percent to 4.9 percent. So if you're buying merchandise online from independent sellers on eBay and other sites, you're likely to pay more, dealnews.com says.
Daily deals. Facials, house cleaning and a host of other services offered at discount prices by sites like Groupon may be more difficult to come by. Reports say that the daily deals market is going through big changes as too many competitors have made it tough for businesses to profit.
Copper costs. Anything made with copper, from plumbing to beer (yes, even beer, I'm sorry to report, because of the equipment used to brew it) are predicted to cost more this year.