Federal Agencies Team Up to Help Workers Make Smarter Retirement Decisions
By Eileen Ambrose , November 12, 2015 04:13 PM
Workers are often confused about Social Security, which can lead them to shortchange themselves later when claiming benefits.
A new report by the Consumer Financial Protection Bureau (CFPB) cites studies that find only 1 in 5 preretirees know their full retirement age for Social Security. (For anyone born after 1942, the age is 66 to 67 years old.) And only 1 in 8 understand how benefits would change if they claimed them before, at or after their full retirement age.
Simple ways to save a buck, expert investment advice, scam alerts and much more! — AARP Money Newsletter »
In fact, almost half of new claims in 2013 were taken at age 62, the earliest age to collect retirement benefits and one that guarantees a reduced check for life.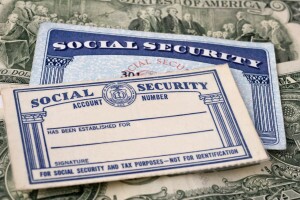 "Many workers paying into Social Security know little about how the system works or what they need to do on their own to get ready for retirement," Carolyn Colvin, acting commissioner at the Social Security Administration, said at a retirement seminar today.
Her agency and the CFPB have been working together for about a year to address this knowledge gap. At the seminar, the two agencies showcased online tools designed to educate workers.
The CFPB, for instance, rolled out its new Planning for Retirement calculator, which gives you an estimate on Social Security benefits depending on the age you elect to start them.
And if you want benefit estimates based on your actual work record, you can go to Social Security and open an online mySocialSecurity account. Other tools are available at ssa.gov/planners.
Get discounts on financial services from trusted companies — AARP Member Advantages »
Social Security benefits, on average, replace about 40 percent of a person's preretirement income. "Social Security was not meant to be the only source of income in retirement," Colvin said.
Yet, Richard Cordray, director of the CFPB, noted that 4 out of 10 boomers in their 50s are approaching retirement with little or no savings.
And these boomers will likely have to finance a longer retirement than previous generations, he added. In the 1950s, Americans typically spent four years in retirement, he said. Today that number is 20 years.
Photo: Richcano/istock
Also of Interest

See the AARP home page for deals, savings tips, trivia and more.