Foreign Lottery Scams Target Older Americans
By Ian Cunningham , April 15, 2013 01:33 PM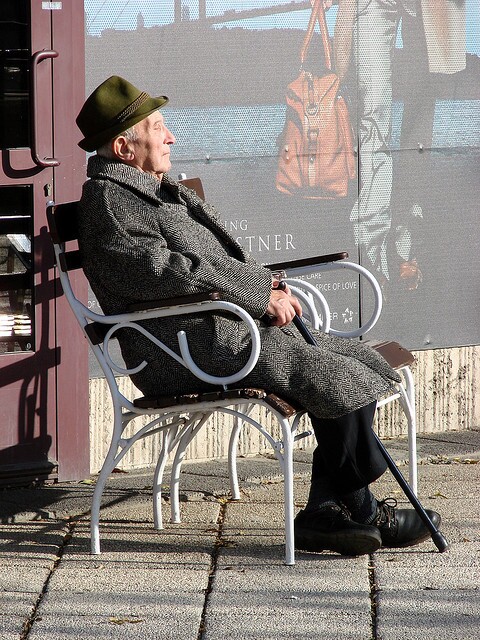 The following is a guest post by Beau Ballinger, sr. program specialist for AARP ElderWatch in Colorado
Recently I learned the story of an Idaho man who was visiting his 81-year-old widowed mother when he noticed large amounts of cash being withdrawn from her bank account, totaling $26,000. His mother admitted that she had been sending money to Jamaica. She'd been told she had won a $2 million lottery, and all she had to do to collect the prize was pay a few taxes and fees. She even attempted to wire another $15,000, when a representative at the money transfer company intervened, warning her it was a scam, and successfully stopped her from wiring more money.
Sadly, this family's story is all too common. Foreign lottery fraud is one of the most malicious scams targeting older Americans today. The U.S. Federal Trade Commission (FTC) claims that lottery and sweepstakes scammers from Jamaica and elsewhere may be stealing more than $1 billion a year from Americans. But the FTC estimates that more than 90 percent of lottery scams go unreported because the victims are too embarrassed or ashamed to file a complaint.
Quiz: How prepared are you to avoid common crimes of the season? Test your scams and fraud IQ
At AARP ElderWatch in Colorado, a program with the Colorado Attorney General and the AARP Foundation, we have received 319 complaints related to these scams over the past five years. The majority of folks did not respond to the scams, which is a great thing. However, 21 percent of those approached by the scammers fell victim with reported losses as little as $20 and as much as $250,000. The estimated total amount lost during the five-year period is $786,406, and the average age of the victim was 75.
If you're concerned about protecting yourself or loved ones from foreign lottery and similar scams, or learning more about the red flags associated with these scams, I encourage you to tune in to AARP Live! on RFD-TV Thursday, April 18, 8 p.m. MT/9 p.m. CT/10p.m. ET, where AARP panelists will offer advice on how you can protect yourself from this type of fraud. One of the panelists, Nancy Mahoney, is a long-time AARP ElderWatch volunteer in Colorado who will share her experience in providing assistance to peers who have called in to the AARP ElderWatch hotline after being exposed to this scam.
As Nancy knows, it is very difficult for agencies to track down money that is wired overseas, so most people who respond to foreign lottery scams will never see their money again. As she has told many callers, no legitimate sweepstakes requires you to pay a fee upfront to collect your "winnings", and you should never wire or send money to anyone, anywhere who says you've won a prize.
Joining Nancy on-set will be AARP Indiana State Director June Lyle, Oklahoma State Director Sean Voskuhl and Vermont State Director Greg Marchildon.
Please tune it to for AARP Live! on RFD-TV, Thursday, April 18, or watch it streaming live at www.aarp.org/rfd and on Facebook at www.facebook.com/aarp (click here for "by zip code" channel locator). Viewers are encouraged to phone in during the show, 877-731-6733 toll-free, to share your questions/concerns.
Photo: Adam Jones, Ph.D. - Global Photo Archive on Flickr
Also of Interest

Join AARP: Savings, resources and news for your well-being
See the AARP home page for deals, savings tips, trivia and more