Frugal -- and Priceless -- Father's Day Gifts
By Jeff Yeager, June 11, 2012 08:59 AM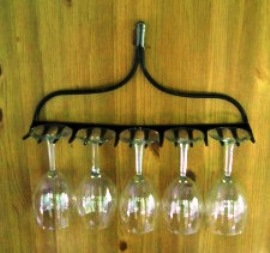 I reported last month that a majority of Americans planned to spend under $100 for Mother's Day gifts. Now a survey by the same shopping website, PriceGrabber.com, confirms that most shoppers plan to spend about the same amount on dad as well this Father's Day.

I'm glad there's parity at least when it comes to how we treat our parents, even though I've always been convinced that my parents love my older brother more than me.

There are a lot of Father's Day sales going on that offer some truly good deals - or you can do something meaningful, personal and creative.

You'll find the lowest prices of the year on many power and hand tools, and some good values on other "manly" products like outdoor gear and apparel, cologne and men's wear, and barbeque grills and accessories. Speaking of which, I saw a magnificent (and expensive) stainless steel grilling utensil set - spatula, tongs, knives, etc. - that looked like surgical instruments designed to operate on giants!

If you're on a really tight budget, there are a number of websites where you can send dad an e-card for free or print one out and mail it to him if you can afford the cost of a stamp. Some of the most popular sites offering free cards include: 123greetings.com, care2.com, and egreetings.com. Or, maybe treat dad on Father's Day (June 17) at the nearest TCBY where, at most locations, they're offering dads a free yogurt. (Check with your local TCBY for availability.) You can also send an e-card to Dad via Denny's website and both you and your dad will get coupons for free sundaes. Here is a list of additional Father's Day discounts and freebies.

If you're up for it, consider making something yourself. My dad enjoys gardening - as well as a glass of wine in the evening (like father, like son, on both counts) - so I repurposed an old garden rake head to make him this rather unique wine glass holder. The wine glasses are from a dollar-type store, so the gift didn't cost very much. I think he'll like it, and hopefully he'll be reminded of me whenever he uses it. That's a gift that's truly priceless.

Happy Father's Day to all the dads out there.