Gas Prices, Unlike Our Wages, Jump
By Carole Fleck, March 15, 2013 10:09 AM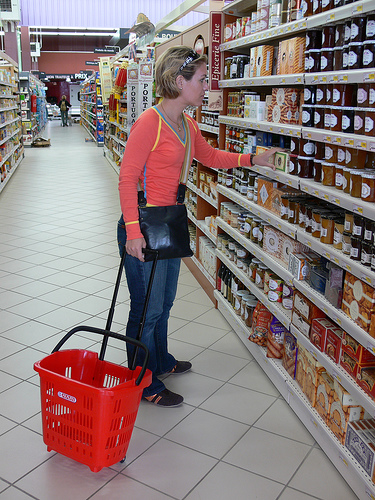 If only our wages grew at the same pace as gas prices.
A new government report says that the surging price of gas, which rose 9.1 percent in February, is also to blame for pushing up inflation to the highest level in more than three years.

[ See 10 Ways to Save Now]

The hike in gas prices accounted for most of the 0.7 percent increase in consumer prices in February. The increase in the cost of goods and services, and gas, accounted for the biggest jump since June 2009, according to the Bureau of Labor Statistics.

Fruit and vegetable lovers felt the pinch in their wallets even more last month - those food groups were the major cause of the increase in the foods index.

It also cost us more to flick on our lights and keep warm last month. The energy index, which includes electricity, natural gas and fuel oil, increased by more than 5 percent.

For a broader perspective, consider this: In the 12 months that ended in February, we shelled out 2 percent more for food and other consumer goods and services, the BLS says.

Our wages aren't even keeping pace with that kind of inflation. A recent report by the BLS showed that our salaries grew an average 1.4 percent as of the end of last year.

Here's how it broke down:

$775 was the median weekly earnings for all workers.
$692 was the median for women, about 79 percent of the $875 median for men.
$1,035 was the median for men age 55 to 64; $759 for women.
$997 was the median for men age 45 to 54; $747 for women.
Photo credit: Lars Plougmann via flickr.com