Would Your Bank Help Scammers Rip You Off?
By Carole Fleck , June 11, 2013 03:58 PM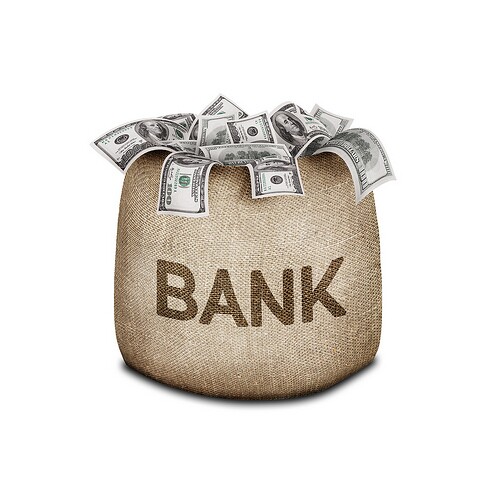 Do you think your bank has your best interests at heart? A new report may have you thinking twice about that.
Two banks, Zions Bank of Salt Lake City and First Bank of Delaware, were not only accused of allowing dubious merchants to illegally debit their customers' accounts with unauthorized charges, according to the New York Times, but they actually profited handsomely from the transactions.
Consequently, tens of thousands of bank customers, many of them elderly, lost more than $100 million in a two-year period, the newspaper reported, citing court documents.
Telemarketers tend to target older adults, often pressuring them for their bank account information and then setting up one-time or recurring charges without authorization.
[Read: Confessions of a con artist]
Last November, First Bank of Delaware reached a $15 million settlement with the Justice Department after it was accused of enabling suspicious Internet businesses to access customers' accounts more than 2 million times. Federal officials claimed the bank effectively abetted "fraudulent Internet and telemarketer merchants," and stayed "willfully blind" to the fact that the merchants were illegally taking money from customers, including a disproportionate number of seniors, through "fraud, trickery and deceit," the Times said, citing court records.
These troubling incidents may be happening more than we know. Banks across the country are ignoring warnings of potential fraud and aiding scammers in gaining access to customer accounts. Authorities say these banks help facilitate billions of dollars of fraud each year. And they stand to profit.

"You can't close your eyes anymore to the fraud that you are allowing to happen," Michael Blume, the director of the Justice Department's consumer protection branch, told the Times. "Banks are in business to make a profit. Unfortunately, this is a moneymaking operation at consumers' expense."

In the case against Zions, for example, the bank let some $39 million be withdrawn from hundreds of thousands of accounts from 2007 to 2009. Many of the account holders were older people; some were on shaky financial ground. That worked in the bank's favor: the withdrawals set off more than $20 million in insufficient fund fees that the bank collected, according to the report.
Lawyers representing several hundred thousand consumers sued Zions, claiming that the bank effectively gave "fraudulent marketers direct access" to customers' bank accounts. The lawsuit is pending in a federal court in Pennsylvania.
The Justice Department is considering civil and criminal actions against a number of banks for failing to protect customers from suspicious merchants, for originating transactions on behalf of businesses that they know make unauthorized withdrawals from customer accounts and for allowing tainted money to flow through branches, the Times reported.
Also of Interest

Join AARP: Savings, resources and news for your well-being
See the AARP home page for deals, savings tips, trivia and more