Make Room for Gramps: Living Together No Fad
By Carole Fleck, December 14, 2012 12:34 PM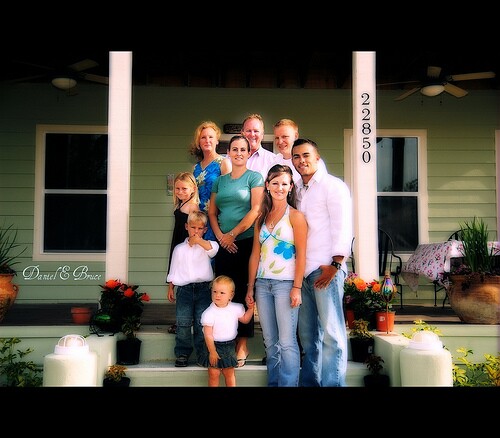 Sure, the sour economy over the last four years pushed generations of  families to live together under one roof and share household expenses.

But if a new trend is to be believed, this way of life is no longer simply a temporary response to a rough economy. Today home builders are making homes with extra rooms and features that accommodate extended families - from grandparents and their adult children to toddlers and teens.

Lennar, one the country's biggest home builders, told the New York Times that it has developed "the Next Gen - The Home Within a Home" to appeal to growing market demands. It's offering a suite with a bedroom, eat-in kitchenette and living room that can be integrated into a home's living space or kept as a private residence. The home design is offered in 10 states.

The Times also cited Pulte Group, the largest homebuilder in the United States, which is offering layouts with larger rooms and an over-the-garage apartment. A Pulte executive says that 30 percent of its consumers were asking for these kinds of features and designs.

The evolution in housing design and marketing is clearly a sign of the changing family. More than 50 million people are living in multigenerational households, a nearly 10 percent hike from 2007, according to the latest Census data.

A Pew Charitable Trust analysis of that data shows that moving in together has been a lifeline for many. The poverty rate among people in these households was substantially lower than for other households - 11.5 percent compared with 14.6 percent in 2009.

Before World War II, living with extended family was fairly common. By the 1980s, those numbers tapered off. But the Great Recession seemed to reverse that family trend, though other factors have contributed to it as well.

Amy Goyer, an AARP expert on family caregiving, says that this kind of arrangement can be to everyone's benefit, from saving money to taking care of each other - as long as you make sure to talk upfront about expectations and needs and agree on a plan to share the household tasks and expenses.

Among her tips to make it work:

Plan family nights when family members play games, have dinner, watch home movies, tell stories.
Talk with grandparents to see how much time they want to spend with their grandchildren. For some, noisy and energetic children are fun; for others, there may be a limit to such activity.
Use games, toys and technology to aid and smooth intergenerational experiences.


Photo credit: Daniel E Bruce via flickr.com