Midlife Workers Living Paycheck to Paycheck More Than Younger Adults
By Carole Fleck, August 16, 2012 12:34 PM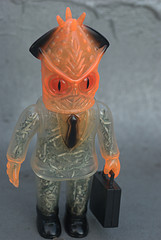 Fewer of us are living paycheck to paycheck this year, but that sweet relief seems to have skipped over some midlife workers. A new survey says workers ages 45 to 54 are struggling most to pay the bills while those closest to retirement seemed to be doing best.

The jobs site CareerBuilder polled nearly 3,900 workers about their finances. Overall, 40 percent say they rely on their next paycheck to make ends meet. Most of those workers say paying bills wasn't a problem until 2008, the early days of the recession. Back then, 46 percent said they lived paycheck to paycheck (last year 42 percent said the same).

Among those who say they're living paycheck to paycheck now:

40 percent are ages 18 to 34
42 percent are ages 35 to 44
43 percent are ages 45 to 54
34 percent are ages 55 and older
"Making ends meet remains a challenge for millions of households, but the situation has improved for workers who've grown more confident with their job security or who've taken steps to pay down debt and save more," says Rosemary Haefner, vice president of human resources at CareerBuilder.

Women (44 percent) are more likely than men (36 percent) to live paycheck to paycheck. To that end, one in four female workers say they've missed a monthly payment at least once in the past year, compared with one in six male workers.

You might think that making at least six figures would be enough to pay the bills, save for retirement, and have some discretionary income. But 12 percent of workers who earn that kind of money say they live paycheck to paycheck.

Among all workers polled, more than one in four say they're not able to save anything each month, the same as last year. Two in three say they contribute to a 401(k), IRA or comparable retirement plan.

Another new poll - this one is called the Work Stress Survey - had some good news for older workers: they aren't as stressed out about their job as younger workers.

Of nearly 900 workers of all ages, 73 percent were stressed about something at work. Among the 55-64 group, the figure was 63 percent.

What bugged older workers the most?

13 percent cited low pay as the biggest stressor
9 percent said unreasonable workload
8 percent said the commute
5 percent said annoying coworkers
Photo credit: Buffawhat via flickr.com