Older Workers Haven't Recovered Retirement Optimism
By Eileen Ambrose , March 22, 2016 07:00 AM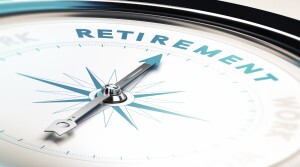 En español | Older workers are less confident today than a decade ago about having enough money for a comfortable retirement, according to a new survey by the Employee Benefit Research Institute.
Among workers 55 and older, 20 percent say they are very confident of their retirement prospects. That's down 6 percentage points from 2006 and the steepest decline in optimism among all age groups, EBRI reports.
Enter to win a Volvo V60 Cross Country, a national parks vacation for two and more.
Why the drop?
Back in 2006, the financial crisis hadn't yet hit and many older workers anticipated a retirement in which they would be able to live off Social Security and the interest generated by their investments, says Jack VanDerhei, EBRI's research director and coauthor of the study. Instead, the economy tanked and Federal Reserve policymakers lowered rates to near zero, which dashed workers' plans for retirement income.
"In their minds, that opportunity was taken from them," he says.
Adding to their pessimism could be the timing of this year's survey, VanDerhei adds. EBRI's poll was done in January as stock prices plunged and the market experienced its worst start to a year since the 1890s.
EBRI surveys workers and retirees annually on their outlook for retirement. In this, the 26 th annual poll, EBRI surveyed 1,505 people ages 25 and up.
Another finding in this year's survey is that many workers remain financially unprepared for retirement. EBRI found that 29 percent of those 50 and older have less than $25,000 in savings, excluding the equity in their home or a traditional pension.
To make up for any shortfall, many say they will save more money later, postpone retirement or work after they retire from their primary job. "That's a risky gamble," VanDerhei says.
For instance, among workers 55 and older, 45 percent plan to work until 66 or older. In reality, only 15 percent of retirees managed to stay on the job that long, often leaving the workforce early because of poor health or changes at their company, EBRI says.
And though two-thirds expect they will be able to do some work in retirement to earn money, only 27 percent of current retirees have been able to do so, EBRI says.
Get discounts on financial services from trusted companies — AARP Member Advantages »
On a positive note, workers apparently have taken better control of their debt. Today, 15 percent say debt is a major problem, down 5 percentage points from 2005.
Among those already retired, 39 percent say they are very confident of a financially secure retirement — more than double the number just three years ago, when the economy was on a less sound footing.
And despite a drop in confidence among some workers, employees of all ages overall have a brighter outlook than in 2013. That's when confidence fell to a record low, as only 13 percent thought they could afford to retire comfortably.
Photo: Olivierlemoal/iStock
Also of Interest

See the AARP home page for deals, savings tips, trivia and more.