Prepaid Cards May Get Added Fraud Protections
By Eileen Ambrose , November 13, 2014 12:11 PM
Swipe a debit or credit card and all sorts of consumer protections are in place in case something goes awry. With a prepaid card, not so much.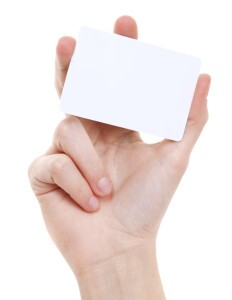 That may soon end.
The Consumer Financial Protection Bureau is proposing to extend many of the consumer rights that exist for credit and debit cards to prepaid products, such as limiting customers' losses if their prepaid cards are lost or stolen.
>> 10 Consumer Spending Regrets
"People use prepaid accounts as a convenient way to store and access their funds, and many consumers see them as effective alternatives to checking accounts," CFPB Director Richard Cordray said in prepared remarks. "But these products are still fairly new, and most have not yet been brought within the coverage of federal consumer financial laws." Cordray is speaking on the topic today at a hearing in Delaware. "We are proposing to give consumers the basic protections — including safety of the funds — they have come to expect when they pull a debit card out of their wallet or shop online with it."
With prepaid cards, consumers can load money onto them and use them like other cards to make purchases or draw cash from an ATM. And they can repeatedly add money to the cards. Some employers even use them to pay workers, as does the federal government to distribute benefits and tax refunds.
The prepaid marketplace has grown rapidly and has expanded into mobile and electronic accounts. Last year there were 3.3 billion prepaid transactions, up 150 percent in four years, according to the CFPB.
The cards, though, have been criticized for their hidden and confusing fees.
The CFPB wants to extend consumer protections to plastic cards as well as to mobile and electronic accounts, although the cards would have to be registered with the financial institution issuing them to receive the protections, Cordray said. (There is no such requirement for debit and credit cards.)
The proposal will be open for public comment for 90 days. Among the protections, financial institutions would have to:

Provide clear information upfront on the costs before consumers opened a prepaid account.
Give regular account statements to consumers or make the information available online for free.
Investigate disputes and resolve errors in a timely fashion.
Limit a customer's loss to no more than $50 for any unauthorized charges if the customer quickly reported a lost or stolen card.
Also, if a prepaid account permits the customer to overdraw on the account (essentially turning it into a credit product), the consumer would receive the same protections as those provided to credit card holders.
>> Get discounts on financial services with your AARP Member Advantages.
For instance, prepaid companies would have to make sure the consumer had the ability to repay any line of credit before that feature could be used. Customers would be entitled to a monthly billing statement and given at least 21 days to repay before getting slapped with a late fee. Limits on fees and interest would apply, too.
The CFPB says a "wall" would be erected between the prepaid account and credit features. That way, if someone loaded more money into a prepaid account, the institution couldn't take it to repay the client's line of credit.
At the hearing this morning, industry players said some cards already provide protections similar to those the CFPB is proposing.
Photo: Deepblue4you/iStock
Also of Interest

See the AARP home page for deals, savings tips, trivia and more.