Protect Your Parents From Financial Fraud
By Carole Fleck , April 12, 2013 10:17 AM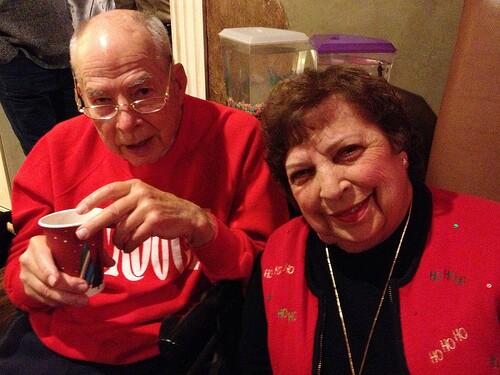 Update: Here's some news you'll want to share with your parents to avoid the heartbreak of fraud and abuse at the hands of financial professionals.
A new guide by the Certified Financial Planner Board of Standards, called "Financial Self-Defense for Seniors," has been developed to help older adults understand the designations, certifications and fiduciary responsibilities (which require them to act in the best interest of their client) of financial experts. Some so-called designations are nothing more than marketing tools, the board points out, adding that no education or exam is required.
The guide describes "red flag" situations and the actions that you, or your parents, can take to protect against such fraud. It also offers information on where and how to file an official complaint.
Among the tips:

Ask financial professionals if they're required to give advice under the "fiduciary standard of care." Ask them to explain how they're compensated, what their services will cost you directly and indirectly, and whether there are any conflicts of interest that may affect their recommendations.
Find out what organizations supervise their services. Those who offer investment advice are overseen by the Securities and Exchange Commission or a state securities regulator. Brokers are supervised by the Financial Industry Regulatory Authority. Insurance agents are governed by the state insurance commission. Check with those organizations to see whether the adviser has a history of disciplinary action.
Don't buy products you don't understand. If you can't decipher what the fine print means or what risks are involved, stay away. Variable annuities were listed as one such example. They're often sold to seniors on the basis of their benefits alone - guaranteed income - but what's not emphasized in some cases are the high annual expenses, the significant penalties for withdrawing money before a certain date and other disadvantages.
There's no such thing as a free lunch. So when you're invited to dine at a local restaurant at no cost, you're probably in for an aggressive sales pitch. Better not to go.
Don't let professionals visit you at home. Go to their business office and take a friend or relative with you.
On a related note, AARP is offering a free webinar about ways you can protect yourself from being a fraud victim. It's April 23; learn more here.
Remember Bernie Madoff, the investment adviser and scoundrel behind the biggest Ponzi scheme in American history? He used his religious affiliation to garner trust from people in his religious community and social circle, then fleeced them out of their life savings.
It's a lesson to all of us. Don't trust financial experts just because they belong to our congregation, live in our community or support our causes. As the guide points out, some fraudsters use these connections to reel us in. Don't fall for it.
Likewise, you've heard this one before, but it bears repeating: If it sounds too good to be true, it's probably not legitimate or safe. Stay away.
Photo credit: Oakley Originals via flickr.com

Also of Interest

Join AARP: Savings, resources and news for your well-being
See the AARP home page for deals, savings tips, trivia and more