Put Down That Credit Card Or We'll Face $50 Billion In New Debt
By Carole Fleck, June 8, 2012 01:57 PM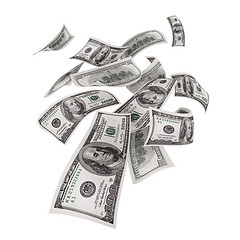 Whipping out that credit card to pay for purchases may be just a little too effortless. And if we keep up our spending habits, the country's on track to wrack up $50 billion in new credit card debt by the end of this year.
CardHub.com on Friday released its
Credit Card Debt Study
for the first quarter of 2012. It found that despite paying down nearly $36 billion in credit card debt during the first quarter of the year, we're on a trajectory that appears to be similar to 2011, when we incurred $53.4 billion in
new credit card debt
.
During and after the recession, consumers were reluctant to use their credit cards and accumulate debt. That trend has reversed, however, as more people have begun to use their credit cards more freely.
According to the study, it's not uncommon for people to
pay down debt
in the first three months of the year because that's when many workers get annual salary bonuses and tax refunds. It's also a time when people are focused on paying off debt they ran up during the previous holiday shopping season.
Crushing credit card debt has become an increasing problem for boomers and older adults. From 1992 to 2007, the average overall debt for 55-and-older households more than doubled, according to the
Employee Benefit Research Institute
.
But it isn't just older folks who are getting caught up in the "
Plastic Safety Net
," the title of a new survey conducted by nonprofit group Demos. It said that 40 percent of low- and moderate-income families rely on credit cards to pay for basics like rent, mortgage, groceries, utilities and insurance.
And those were among the more fortunate. In the CardHub.com study, it said that over the last three years, 39 percent of households have either had credit lines closed off or reduced, or been rejected for new credit, and 48 percent cut their spending as a result.
Other findings of that study include:
Banks wrote off $9 billion in credit card debt during the quarter, about 37 percent less than the first quarter of 2011.
Going back nine quarters, consumer debt has consistently increased, with the exception of the first quarter of this year and the third quarter of 2010.