Soda Can to Star? Yes! Fun and Frugal Holiday Decorations
By Jeff Yeager, December 1, 2011 09:48 AM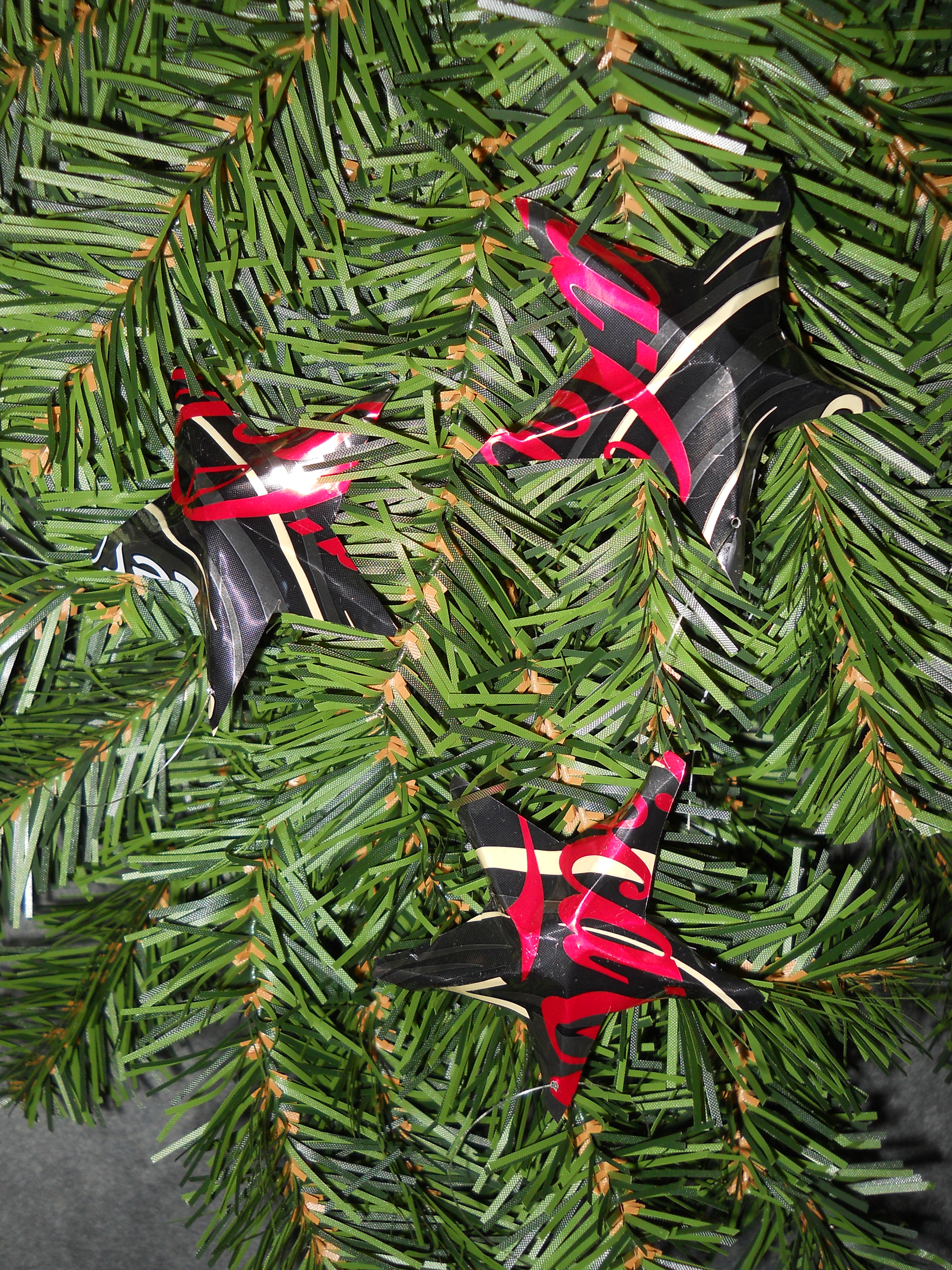 As the days grow shorter and the nights get colder, I spend a lot of time in the evenings hunkered down next to the wood stove, reading or tinkering with various craft projects. Of course, I particularly love any craft that lets me recycle something that would otherwise end up in the trash. I call it "creative repurposing."

Here are three simple, fun holiday craft projects that make good use of would-be throw away items and let you deck the halls for less.

Aluminum Can Stars (as seen in the photo): Cut the bottom and top off colorful aluminum cans with a pair of work scissors (Careful! Wear gloves-the edges are sharp!) and flatten out the sheet of aluminum with a rolling pin. Use a paper template of a star shape like this one to cut out stars, and then crimp them with a pair of pliers like in the photo. Use a push pin to make a small hole and attach some fishing line for hanging.
Foam Peanut Roping: A new take on the old tradition of stringing popcorn and cranberries as decorative holiday roping. Try stringing those foam packing peanuts (the ones that come with the gifts you ordered through the mail) on fishing line instead. They'll last for years, and they can be lightly spray painted or covered with spray glitter. It's also fun to decorate each one individually with paint, sequins, "bug eyes," etc.
Spanish Style New Year's Decoration: My wife and I spent the holidays in Spain last year, and I was pleased to find that creative repurposing is alive and well in old España. After Christmas, they reuse gift wrapping paper and ribbons to wrap empty plastic soda bottles like oversized pieces of hard candy or fireworks, with the ends twisted off and tied with ribbon. Then they string three or four of them together to use as a decoration on the front door or elsewhere as they prepare to ring in the New Year.
Have a happy holiday season, and be sure to recycle the joy and love, too.

Photo by Jeff Yeager