Holiday Tipping: Show Your Gratitude Without Breaking the Bank
By Jeff Yeager , December 05, 2011 04:40 PM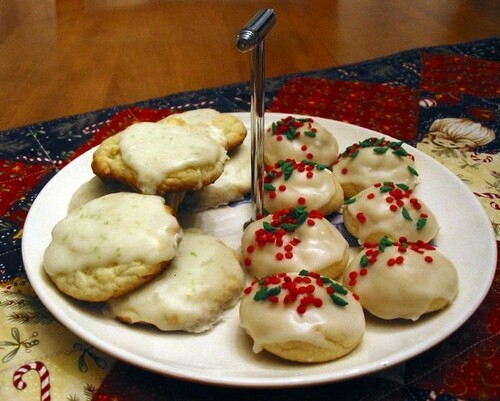 I've written before about "cheapskate etiquette," how to pinch pennies and still be polite and respectful of others at the same time. Since it's tradition this time of year to remember and thank the people who make our lives a little easier and better - from newspaper and mail carriers to the kid's teacher and babysitter - I was glad to find this definitive article from the The Emily Post Institute about the subject of holiday tipping.

Having interviewed representatives of the Institute in the past, I'm always struck by how wonderfully commonsense and budget-sensitive their etiquette advice is.  The very first item on their holiday tipping guide is reassuring: "you shouldn't feel obligated to go beyond your budget," even if it means just giving simple thank you notes instead of money or gifts.
I was also interested to see that, according to the Post Institute, a gift or cash is appropriate in nearly all instances, with the exception of a babysitter, in which cash only is suggested. I also didn't know that U.S. mail carriers are actually forbidden to accept gifts of cash or checks (or gift cards), and that giving cash to the children's teachers is considered a real no-no. Here I always thought that if my Mom had given my teachers cash instead of one of her infamous fruitcakes, my report cards would have looked a lot better.
Having always wondered about gift vs. cash etiquette, and it's good to know that we've not been inadvertently slighting anyone. At our house, we usually bake a massive batch of homemade cookies to give as gifts to service providers. Or, if we're too rushed for time, we buy a bulk container of fancy holiday cookies or candies at a membership warehouse store and repackage them in individual decorative containers. One year we had a little extra time, so we bought a large Christmas tree and cut it up to make fresh pine wreaths for everyone.
And when we want to remember someone with something a bit more significant, we try to "top off" a partially used gift card we've been given (i.e. add some value to bring it up to the desired amount), and then "regift" it to someone who will appreciate it. That's a form of "stealth regifting" that no one will ever suspect, so you know it's proper cheapskate etiquette.
# # #
Photo by lynn.gardner.
Frugal followers of Jeff can vote for him as one of the top financial gurus of 2011.
http://www.gobankingrates.com/savings-account/jeff-yeager-ultimate-cheapskate-expert/