Rent to Own? It Could Cost You Big Time
By Carole Fleck , November 14, 2013 03:24 PM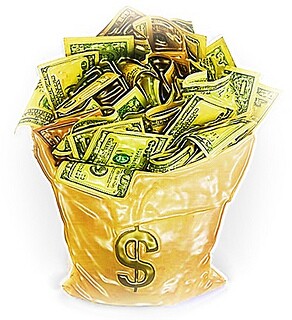 As the holiday shopping season gets under way, you may be tempted to buy that fancy flat-screen TV, a laptop with the latest technologies or a stylish sofa to replace the one your cat uses as a scratching post. (I'm talking to you, Indy). To pay for that big-ticket item, you may be tempted by rent-to-own deals in department stores that now offer them, like Kmart and Sears, according to a Bloomberg report.
, rent-to-own deals usually take advantage of you. It's typically not the other way around, consumer advocates warn.

"Rent to own gouges consumers," says Pamela Banks, senior policy counsel for Consumers Union, the policy and advocacy arm of Consumer Reports. "It's taking advantage of people who may not be able to afford that product, or who don't have access to credit."

No credit check is required when consumers sign up for these deals, which typically require weekly or biweekly payments over a period as long as two years. Sometimes there's a balloon payment at the end of the term.
>> Sign up for the AARP Money newsletter
So paying $25 a week may sound like a painless way to buy a $1,000 sofa, except that in the end, "you pay two to three times the cash price of the product" due to high interest charges that typically aren't disclosed up front, says Ed Mierzwinski, federal consumer program director at the U.S. Public Interest Research Group in Washington.
He says rent-to-own deals aren't covered by most state or federal laws that govern credit or lease transactions, so the disclosures may not be required. Consequently, consumers might not realize that they're actually paying much more than the retail price.
"It sounds like a good deal," Mierzwinski says, "but people are misled."
Earlier this year, the Wisconsin Public Interest Research Group (a state branch of US PIRG) conducted a small study of rent-to-own stores and revealed some eye-opening findings.
Among them:

Retailers in the survey charged an average effective annual percentage rate of 138 percent to 370 percent for TVs, washers, dryers, refrigerators, ovens and laptops.
Items at rent-to-own stores cost up to seven times as much as buying the same products at major appliance and electronics stores.
"Cash prices" at rent-to-own stores are, in most cases, 50 percent to 100 percent higher than the same items cost at big-box retailers.
Financing a purchase using a bank credit card with an 18 percent APR would still cost consumers less than using a rent-to-own agreement.
Yet the $8.5 billion industry continues to grow and expand, thanks in part to the financial collapse of 2008 and the subsequent tightening of credit to consumers who had trouble making debt payments during that time.
>> Get discounts on financial products and services with your AARP Member Advantages.
With rent to own, you have no debt, and people like that, says Richard May, a spokesman for the Association of Progressive Rental Organizations, which represents the industry. He says most of the consumers who use rent-to-own programs have a family income of around $36,000. More than 1 in 3 have filed for bankruptcy and can't get credit.
May says the stores offer good deals on used merchandise - maybe a family rented a refrigerator for two weeks until the one they bought was delivered, or consumers rented furniture for a year, then returned it.
"Many people return the products within three to four months, so rent-to-own stores will give you a good deal because the products are used," he says. "If you have no credit, it's an option."
Consumer advocates offered some suggestions to avoid costly financing for big-ticket items:

Save up enough money, even if takes months, so you can pay cash.
Apply for a loan from a community bank or credit union. The requirements may be less strict and the terms may be better than a big bank would offer.
Use layaway so you can keep making payments on a purchase, without interest, until it's paid off.
Photo: Match Financial/Flickr
Also of Interest

See the AARP home page for deals, savings tips, trivia and more