Are Your Parents at Risk for Financial Fraud?
By Carole Fleck , June 13, 2013 01:34 PM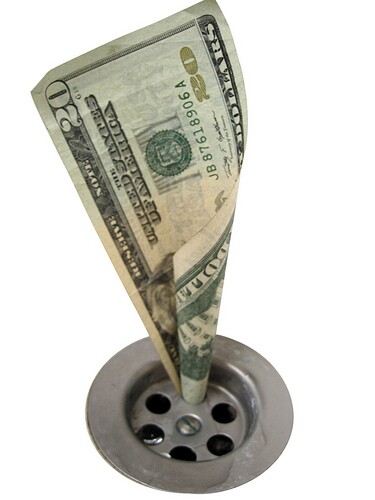 After a lifetime of working and saving, our parents shouldn't have to fend off fraudsters trying to siphon their funds. But financial exploitation of older adults is happening with increasing alarm, officials say.
So to help them detect and avoid all sorts of financial abuse, from identity theft to reverse mortgage fraud, a new online curriculum and guide was launched by the Federal Deposit Insurance Corp. and the Consumer Financial Protection Bureau. It's the latest effort by regulators to curb elder financial fraud, which costs Americans as much as $2.9 billion a year.
Money Smart for Older Adults includes an instructor guide, a participant guide and Power Point slides. It can be used by adult children to teach older adults about red flags and other warnings to spot and report abuse, though officials say caregivers, bank employees, financial planners, adult protective service personnel and law enforcement officials would be the primary instructors.

"With 50 million older people in this country, and 10,000 more reaching retirement age every day, we cannot afford to tolerate financial predators or practices that victimize our elder citizens," CFPB Director Richard Cordray said. "It is essential that we come together as a nation to protect our seniors and the money they have scraped together over a lifetime of hard work."

Read: Can you spot investment fraud?

Older adults' reliance on family members, caregivers and others in a position of trust may make them vulnerable to abuse, Cordray said at a news conference. Many crimes go unreported because victims are often too embarrassed or dependent on the perpetrator to report the exploitation or pursue legal action.
According to a MetLife study, women were twice as likely as men to be victims of elder financial abuse. Most were between the ages of 80 and 89, lived alone and needed help with either health care or home maintenance.
Among the topics covered in the new curriculum and guide were :

Investment fraud, including deceptive "free lunch" seminars in which aggressive salespeople pressure adults into buying unsuitable investment products.
Power of Attorney abuse, which can happen when a caregiver or other trusted adult offers to help pay bills, then makes unauthorized withdrawals from accounts.
Financial designations abuse, which is when so-called financial experts use bogus or misleading designations to dupe people into buying investments that may be inappropriate.
Telemarketing scams, including situations in which callers use fear or pressure tactics to get adults to send money or to divulge bank account information.
Reverse mortgage schemes, such as when brokers pressure the borrower to purchase annuities, long-term care insurance or high-risk investments with the proceeds from the reverse mortgage in order to generate commissions.
Earlier this year, the CFPB urged state law enforcement officials to issue strict guidelines and step up enforcement to prevent financial abuse of older adults by financial professionals.
Photo: Images Of Money/flickr
Also of Interest

Join AARP: Savings, resources and news for your well-being
See the AARP home page for deals, savings tips, trivia and more