Retirees Lash Out at Law That Allows Cuts in Some Pensions
By Eileen Ambrose , September 14, 2015 10:59 AM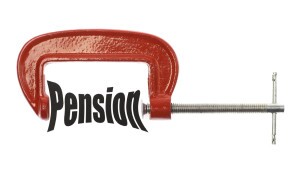 When Alex Adams of Ohio retired in 2004, he figured he and his wife could live comfortably on Social Security and his pension.
That may no longer be the case. The 73-year-old former truck driver could see his pension reduced because of a law, passed by Congress late last year, that permits potentially steep cuts for those covered by multiemployer pension plans that are running out of money. The legislation upended a 40-year-old law that had prevented employers from cutting benefits earned by those already retired.
"We thought our pensions were guaranteed. This is devastating to so many," Adams said at a government hearing in Washington on Sept. 10. "Our government has let us down."
Read simple ways to save a buck, expert investment advice, scam alerts and much more! — AARP Money Newsletter »
Adams was among a couple of hundred retirees and workers, many from the trucking industry, attending the hearing with officials from the Treasury Department, IRS and other agencies charged with writing the law's final regulations.
Many of the retirees and workers wore T-shirts saying "Stop Pension Cuts" and "The Government Is Throwing Us Under the Trucks We Drove." They also complained that the law had been tucked inside must-pass legislation in December to keep the federal government open and that they had no chance to speak out against it beforehand.
This significant shift in pension law applies to multiemployer pensions, which cover workers and retirees from more than one employer in the same or related industries, such as hospitality, health care and trucking. (Most people with traditional pensions are in a single-employer plan – covering workers at only one firm – and won't be affected by the new law.)
Plans that have more than 10,000 participants and want to cut benefits must name a representative to speak on behalf of retirees. Retirees recommended that they, instead of the plan, be allowed to choose the person appointed as their representative.
Comments submitted to the Treasury Department by AARP before the hearing argued that the government should consider merging troubled multiemployer plans with stronger ones or pursue other alternatives to painful cuts in retirees' benefits. AARP also supports the Keep Our Pension Promises Act, introduced by Sen. Bernie Sanders (I-Vt.) and Rep. Marcy Kaptur (D-Ohio), which would not allow multiemployer plans to cut earned pensions.
Get discounts on financial services from trusted companies — AARP Member Advantages »
Not all spoke against the pension changes during the hearing. Randy G. DeFrehn, executive director of the National Coordinating Committee for Multiemployer Plans, said the law provided people with a bigger benefit than if their plan was allowed to become insolvent and eventually taken over by the Pension Benefit Guaranty Corp., which insures private pensions.
That won't satisfy Alex Adams. He told the hearing that many retirees have poor health, preventing them from getting another job to make up for any lost income. He raised his T-shirt to reveal a feeding tube.
"I don't even think I can be a greeter at Walmart," Adams said.
Photo: Bizoo_n/iStock
Also of Interest

See the AARP home page for deals, savings tips, trivia and more.