Retiring with Debt? Join the Club.
By Carole Fleck , May 09, 2013 02:16 PM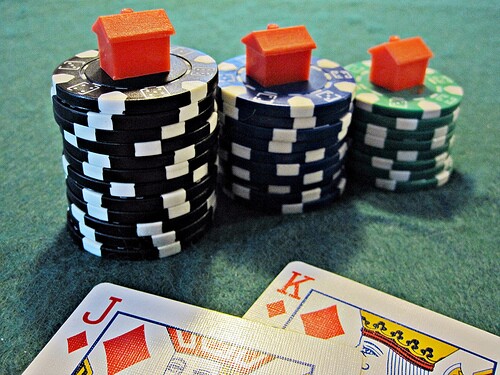 Paying off the mortgage before you head into the land of fixed-income living, otherwise known as retirement, is becoming an unattainable goal for a growing number of people.
A survey by the Securian Financial Group found that about half of 526 retirees polled in March carried mortgage debt into retirement. And it appears that even greater numbers of boomers will follow suit.
[ Read: Fixing One Family's Finances]
The poll asked 495 pre-retirees ages 50 and older if they expected to carry mortgage debt into retirement; 67 percent said yes. In similar surveys by Securian in 2007 and 2009, just 30 percent of near retirees said the same.
Michelle Hall, a market research manager at Securian, called the latest findings troubling.

"For retirees on fixed incomes, debt payments are extremely burdensome and become more so as the cost of living rises," Hall says.

It's not that boomers wouldn't like to pay off their homes before they exit the workforce for good. But high unemployment and falling home values - the stubborn stains of the Great Recession - have taken their toll and "dramatically changed" many boomers' financial plans, Hall adds.
[ Are you saving enough? Use our calculator to find out].
House payments are but one of boomers' financial concerns. Those nearing retirement say they expect to carry other types of loans into retirement, too:

Credit card debt: 40 percent
Car loan: 32 percent
Student loan: 14 percent
Home equity loan: 10 percent
Just how much debt do they expect to take into retirement? More than half say $25,000 or more; one-third say $50,000 or more.
We can't blame the recession entirely. According to a report by the nonprofit Urban Institute, the share of older adults with debt had been rising even before the recession took hold.
Between 1998 and 2010, the share of adults ages 65 and older with household debt rose from 30 percent to 43 percent. Even more disturbing, the median debt balance grew 56 percent over the same period, from $13,586 to $21,165, the report found.
Mortgages, as you might've guessed, accounted for much of that debt.
Photo: Images of Money/flickr