Same-Sex Couples Still Waiting for Equal Financial Treatment
By Eileen Ambrose , April 08, 2014 10:59 AM
The U.S. Supreme Court ruled the law that prevented same-sex spouses from enjoying federal benefits was unconstitutional nearly a year ago, yet the financial repercussions for these couples are still being worked through.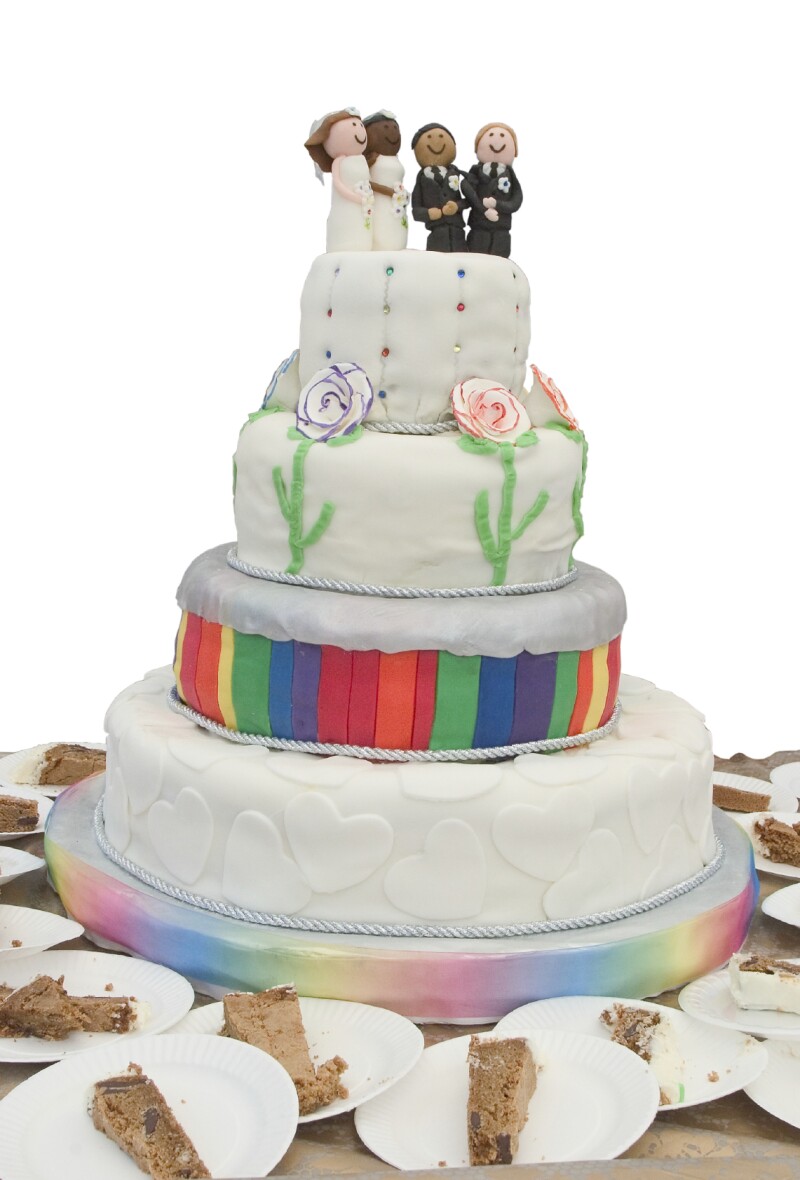 Federal agencies have been updating their regulations to comply, and some have moved faster than others. And even among agencies that have acted, how they handle same-sex marriage differs.
The IRS, for instance, says same-sex spouses now must file federal returns as joint filers or as married filing separately, no matter what state they live in. The Social Security Administration, though, will pay spousal and survivor benefits to same-sex spouses if they live in a state that recognizes their union - and only 17 states and the District of Columbia do so.
>> Sign up for the AARP Money newsletter
"People are very confused," says Debra Abbott-Walker, who serves on the national board of directors for the Lesbian Gay Bisexual Transgender Business Resource Group at Prudential.
The Newark-based insurer hosted a panel discussion on Capitol Hill last week about changes for same-sex couples following the high court decision. The insurance giant also published a paper that outlines planning options for these couples.
Since that event, the landscape has further evolved. The federal government announced on Thursday that Social Security can now process Medicare enrollments for same-sex spouses who will receive coverage based on their partner's work history. And on Friday, an Ohio judge said he will soon rule that the state must recognize same-sex marriages performed elsewhere, even though Ohio does not permit such unions.
Though more changes are expected, experts say same-sex spouses can make some financial moves now. These steps are mostly based on federal benefits and apply to couples legally married - not to domestic partners or those in civil unions. Consider:
- If you would be eligible for Social Security spousal or survivor benefits except you live in one of the states not recognizing your marriage, apply anyway. The Social Security Administration says the rules may change someday, and retroactive benefits would be paid from the time of your application.
As it now stands, though, older couples who need Social Security should think long and hard before moving to a state that doesn't recognize same-sex marriage, says Michael Adams, executive director of Services & Advocacy for Gay, Lesbian, Bisexual & Transgender Elders or SAGE.
- Same-sex couples now enjoy the same spousal protections on pensions and 401(k)s. The law assumes that the beneficiary of a traditional pension or 401(k) will be the spouse - unless he or she agrees in writing to waive that right. (Without that consent, naming someone other than a spouse would be an invalid designation, Prudential says.)
With an individual retirement account, however, the person named as the beneficiary will inherit the IRA whether it's a spouse or not.
Review beneficiary designations for all retirement accounts to make sure they're in line with your intentions, and get the spousal consent if necessary, Prudential says.
- More same-sex spouses will now have the option of being covered under their mates' workplace health plan. Also, these spouses will be covered under COBRA, which allows ex-employees and their families to stay on a former employer's health plan for up to 18 months, as long as they pay the full premium.
>> Get discounts on financial services with your AARP Member Advantages.
- A worker who puts a same-sex spouse on a workplace health plan no longer has to report the value of that spousal coverage as income on a federal tax return. If these workers paid taxes on the coverage in the past, they can amend returns going back three years to collect a refund.
Be aware that if you do so, you will be filing jointly and your combined income could make you ineligible for other tax breaks you may have taken, says Robert Fishbein, vice president and corporate counsel for taxes at Prudential.
Indeed, some gay couples may now be subject to the so-called "marriage penalty," where they owe more taxes than they would if each partner were still single. It usually happens when both partners are high earners and together they become ineligible for certain tax breaks.
- Marriage can have other negative financial consequences. Under the Affordable Care Act, for instance, low-income individuals are eligible for subsidies that reduce premiums and other out-of-pocket costs for health insurance. These subsidies can disappear, though, if a couple's combined income is too high or if one of them becomes eligible for coverage under the other's workplace plan, Prudential says.
Also, married couples may find that financial aid for a college-age child is reduced because the formula takes both parents' income into account.
Despite this, the financial benefits of marriage tend to outweigh any marriage penalty.
Photo: Ericsphotography/istockphoto
Also of Interest

See the AARP home page for deals, savings tips, trivia and more