Spending Cuts Would Be Drastic for Some Older Adults
By Carole Fleck , November 30, 2012 03:36 PM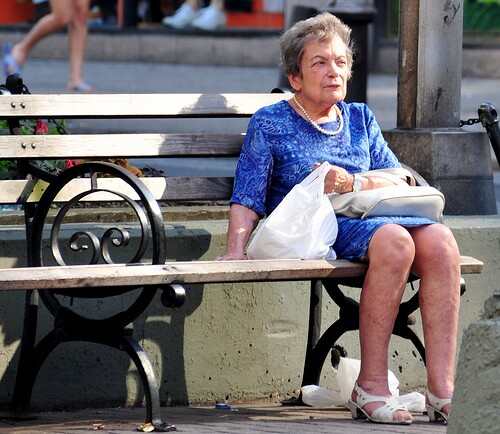 As we watch President Obama and Congress haggle over taxes and spending, some interesting (and downright depressing) data has come out of two organizations.
First, the gloomy news. The Leadership Council of Aging Organizations, a coalition of nonprofits that advocate for older adults, has painted an absolutely wretched picture if Congress fails to agree to a plan and automatic across-the-board spending cuts take effect beginning Jan. 2.
As the peak of winter blankets much of the nation, the council says, 290,000 households would no longer get heat assistance because there would be a $285 million cut in the Low-Income Home Energy Assistance Program.
Life will also get more challenging for job seekers. Nearly 6,500 low-income adults who've come to count on the Senior Community Service Employment Program for paid work would get shut out because cuts to the program would result in fewer hires.
The list goes on:

17 million fewer meals would be delivered to the homebound elderly.
1.9 million fewer rides would be provided to seniors to help them get to medical offices, grocery stores and other destinations.
1.5 million fewer people would get services such as in-home help with bathing and dressing
How these people would manage if this becomes reality is anyone's guess.
Now to an interesting report in The New York Times, which did an analysis on the taxes we pay. It found that in 2010, most of us paid less in federal, state and local taxes than we would have in 1980, adjusting for inflation.
Households earning more than $200,000 saw the largest declines in taxation. But 85 percent of households with earnings above $25,000 also paid less in total taxes than comparable households in 1980.
Lower-income households saved little or nothing because some of them pay no federal income taxes or only pay federal payroll taxes or local property taxes.
By January, though, most of us could see higher tax bills depending on whether lawmakers allow some or all the Bush-era tax cuts to expire.
Photo credit: Ed Yourdon via flickr.com