Staggering Stories of Jamaican Lottery Scams
By Deb Silverberg , March 11, 2013 03:12 PM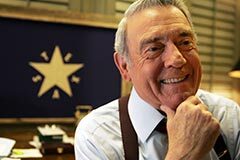 UPDATED March 13 with link to view episode |Who falls for something that appears too good to be true, like winning a Jamaican lottery? More people than you think.
Advocacy groups, government officials and the media - most recently, venerable newsman Dan Rather - are shining a light on this despicable form of fraud and the devastating consequences on elderly victims and their families.
These criminals tend to prey on seniors with fixed incomes - people who can least afford to lose their savings, or their home. That happened to Norman Breidenbaugh, profiled in this Baltimore Sun article. He is one of several people whose stories are part of an in-depth investigation via Dan Rather Reports called "Just Hang Up," which premiered Tuesday, March 12 on AXS TV.

Dan Rather and his team traveled to Jamaica where the scammers have set up a thriving organized-crime network to prey on unsuspecting Americans. What he does he think of the perpetrators? "These con artists are cowards who prey on the most vulnerable members of society."

The Dan Rather Reports team hopes that their investigation will lead to more awareness and fewer victims, and they've made "Just Hang Up" available for free viewing here via iTunes.
Although there are dozens of foreign fraud schemes, the Jamaican lottery scam alone bilks vulnerable seniors of hundreds of millions of dollars a year according to the U.S. Federal Trade Commission. Also staggering: statistics from the FTC indicate that 92% of these victims never come forward.
Consumer advocates and government officials and agencies are encouraged that there is more awareness about this this crime and how it can be prevented. The topic is being addressed at a Wednesday, March 13 hearing before the Senate Select Committee on Aging.
"We need to keep the discussion going," adds Doug Shadel, AARP Washington State Director and a leading national expert on fraud schemes targeting the elderly. "It's worth having a conversation with people you care about who fit the profile of a victim. "
Think an elderly neighbor, friend or relative might be vulnerable? Share the media coverage about this issue, and:

Ask them what they would do if someone contacted them about winning a prize.
Emphasize that they should never wire or send money to anyone who claims to have a prize for them.
Remind them never to give a credit card or Social Security number to someone who calls.
If someone does call, the title of Dan Rather's show says it all: Just hang up.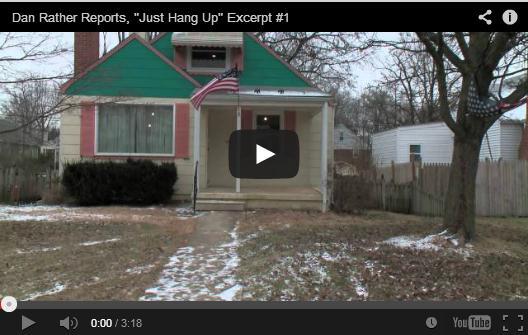 More information and resources:
Watch Dan Rather Reports: "Just Hang Up" (full episode)

Foreign lottery scams: www.deliveringtrust.com | Investor fraud: www.aarp.org/protectyourfinances | AARP.org's page on preventing Scams and Fraud
Photo Credit: Andrea Mohin/The New York Times
|