Statements on 401(k) Fees Will Be Eye-Opening
By Carole Fleck , October 01, 2012 01:41 PM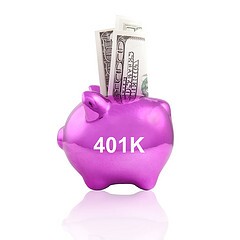 You've probably received by now a statement that reveals how much you're paying in fees for your 401(k) retirement plan - and you've probably winced.
After all, many of us were shocked to learn that we were getting charged at all for administration of our retirement plans. A recent AARP study found that most employees didn't know the amount of fees and expenses associated with their 401(k) account. More than half said they had no idea how these fees and expenses will affect their account balance and retirement. And more than two in three didn't even know they they paid fees.
But we do pay administrative fees for the management of our funds. And the Department of Labor wanted us to know about it.
So the DOL required that plan administrators mail you a quarterly statement that shows what your investments' rates of returns were, and what you were paying in administrative fees for the funds in that plan. Most of those statements went out late in the summer. Others will be mailed in early fall.
Naturally, the amount you pay in fees to manage your 401(k) has a potent effect on the funds you accumulate for retirement. The more you pay, the more you take away from the growth that you need for a comfortable retirement. Pay low fees and you've got a better chance of maximizing your savings. It can result in differences of tens of thousands of dollars or more over the life of your plan.
So how much is reasonable? Many analysts say that spending more than 1 percent of your assets each year on fees is too high if your employer has 500 workers or more. Generally speaking, fees are higher at smaller companies. Also, it's important to know what the fees include (typically record keeping, asset management, compliance and regulatory services, transaction charges and the like).
The DOL has developed a web page with resources to help you understand your statement.
If you believe you're paying too much in fees, get together with other workers and ask your Human Resources Department to shop around for plan administrators that charge less.
But whatever you do, keep putting as much in your retirement plan as you can. It's the best antidote to running out of money in your later years.
Photo credit: Tax Credits via flickr.com