Study: Coupon Use Decreases Among Consumers
By Jeff Yeager, March 5, 2013 12:32 PM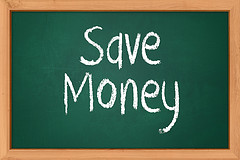 I read about an interesting survey last week by NCH Marketing Services that may be cause for a cheapskate celebration.
The survey results seem to indicate that more Americans are wising up and are less inclined to buy something they don't really need simply because they "have a coupon for it." 
According the NCH survey, while manufacturers circulated a near-record 305 billion coupons in 2012, the number of coupons actually used by consumers dropped by about 17 percent compared to 2011. The top reason given by those consumers who said they were using fewer coupons was, "I can't find coupons for the products I want to buy." Apparently the coupon-fueled trend toward snatching up items you wouldn't otherwise buy - a la the popular reality TV show Extreme Couponing - is losing its clip appeal.

Watch more Cheap Life Show episodes. 

While I've discussed the pros and cons of coupon use before, clearly buying something you don't need and probably won't ever use is never a good deal, no matter how big of a discount you receive with a coupon or "special offer."

Figuring out what you really need, using up stuff you already have on hand, and coming to appreciate that less can sometimes be more, are all important steps in getting your financial house in order. There are also benefits of going on what I call a "fiscal fast." Think of it as spending detox - going an entire week without spending ANY money.

That's the topic of the most recent episode of my weekly web show "The Cheap Life." Check it out... it's free, and you don't even need a coupon.

Photo credit: Stockmonkeys.com via Flickr.