A Sweet Savings Challenge: Make a Delicious Dessert for Less
By Jeff Yeager , October 10, 2011 11:01 AM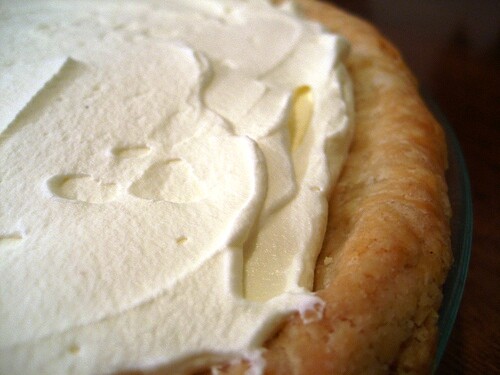 In honor of National Dessert Day (October 14), for this week's Savings Challenge we want you to cook one of your favorite desserts-and give us the recipe-BUT we want you to find creative ways to cook it for less. That's right: All entries will be judged both on how delicious they taste and how much you saved by getting a little creative.
Find all the details on the Week 2 "Dessert Day" Savings Challenge-along with tips on how you might be able to cook your favorite dessert for less- here.
To give you a "flavor" of what we're talking about I decided to cook one of my favorite desserts, my grandmother's old-fashioned Sugar Cream Pie.
It's always fairly inexpensive (and sinfully rich), but I decided to make it last week because I got one of the key ingredients- a pint of half-and-half-as a "thank you leftover" for helping out at a local church dinner. Since I had a frozen pie shell and the other ingredients on hand, I didn't have to shell out an additional cent to enjoy one of my favorite comfort-food desserts.
Here's the recipe:

1 cup sugar
½ cup all-purpose flour (minus 1 tablespoon)
1 pint half-and-half or heavy cream
1 unbaked pie crust (9 inch)
3 tablespoons butter
Thoroughly mix sugar and flour in a bowl. Add half-and-half and stir well. Pour into pie shell and dot with butter. Bake in a preheated 500 degree oven for 5-7 minutes, then gently stir ingredients in the shell and bake 5 minutes longer, then stir again. Reduce temperature to 350 degrees and bake 30 minutes longer, or until a knife blade inserted in the center comes out clean. Sprinkle top with cinnamon and/or nutmeg if desired. Cool before serving.
Bon appe-cheap!
Photo courtesy of Jen Steele via Flickr Creative Commons