Think You're Too Smart to Fall for a Scam? That's Just What the Con Artists are Counting On!
By Ian Cunningham , February 18, 2013 03:29 PM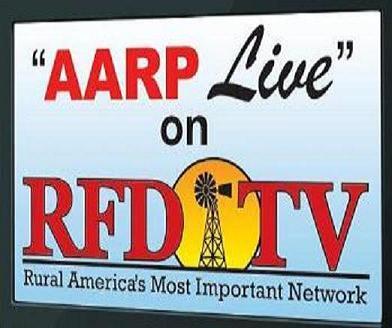 The following is a guest post from Sarah Jennings - State Director, AARP South Dakota

While I don't claim to be a genius, I've always felt that I'm too smart to fall for a scam. Not so, says my colleague Doug Shadel. You may be familiar with Doug - he's the AARP State Director for the Washington State Office and a nationally recognized fraud expert. He's also the author of Outsmarting the Scam Artists: How to Protect Yourself from the Most Clever Cons. According to Doug , falling for a scam has little to do with intelligence because con artists appeal to the emotional part of the brain, which can swap out any attempt to think rationally. Cons call it getting the victim "under the ether." This may explain why many victims are actually more financially literate than the general population, yet still get taken.
I find that fascinating - and all the more reason you should plan on tuning in to AARP Live on RFD-TV this Thursday, 9pm CT/10pm ET, when we'll be focusing on how to protect yourself from fraud. Doug will share some common "tricks of the trade" that con artists use to lure you in. We'll offer plenty of tips on how to avoid being scammed, share some excellent AARP resources, and also debunk some of the common myths about who gets taken and why. As always you'll have a chance to call in, ask a question or share your story with our panelists.
Also on set will be another wonderful AARP Live! regular, Sean Voskuhl, our Oklahoma AARP State Director, and Fred Fields, a fantastic volunteer from Tennessee. Please join me this Thursday night for AARP Live! on RFD-TV, or watch it streaming live at www.aarp.org/rfd and on Facebook at www.facebook.com/aarplive
(click here for "by zipcode" channel locator) Viewers are encouraged to phone in during the show, 888- 687-2277 toll-free, to share your questions/concerns.