Want Returns of 50% or More? Don't We All.
By Carole Fleck , September 23, 2013 04:33 PM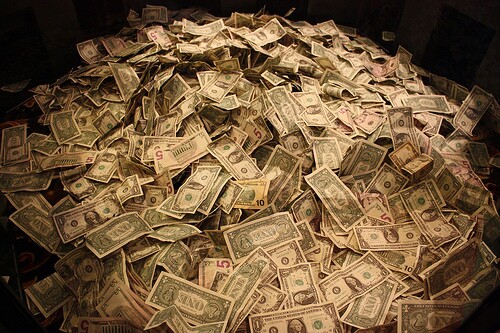 Even in this rock-bottom interest-rate climate, three of four Americans over the age of 65 rely on investments to help maintain their fixed income. So the appeal by hucksters who promise higher-than-average returns (think Bernie Madoff) may even be more enticing.
Financial fraudsters know this. They also know that older adults have a lifetime of earnings to pluck from. That's why they're more likely to target adults 65 and older than younger people, using direct mail solicitations and the old-fashioned but reliable telephone, for their too-good-to-be-true sales pitches. That's according to a report by the investor foundation of Financial Industry Regulatory Authority (FINRA), the Washington-based self-funded regulator of the brokerage industry.

Hundreds of thousands of adults 65 and older have lost billions of dollars in investments that were unsuitable, misleading or because the disclosures were confusing about  commissions, fees and the investments' performance. But few people actually admit being the victim of a fraud, the report found.

Related: Can You Spot Investment Fraud?
Older investors aren't the only group hit up by con artists. The report, based on a survey of nearly 2,400 adults age 40 and older, found that eight in 10 were solicited to take part in a potentially fraudulent investment offer. Most of the pitches for all age groups came by e-mail or in free-lunch seminars, which were by far the most successful in attracting people.
The report also revealed that, disturbingly, many respondents don't understand what a reasonable return on an investment might be. Consequently, they were unable to spot the red flags that often accompany these offers.
Among the potentially scandalous pitches that many found appealing and perhaps worthy of investing in:

The lowest return you could possibly get on this investment is 50 percent annually, but most investors are making upwards of 110 percent a year.
There is no way to lose on this investment; it's fully guaranteed.
This stock has outperformed the Dow Jones Industrial Average each year for the last five years.
This investment made hundreds of people extremely wealthy.
Let's hope you bristled when you read those pitches because promises of investment returns of 50 percent to 110 percent are about as likely as winning the Powerball lotto. Ditto for any mention of guaranteed returns.
But if you thought they sounded good, and you were ready to shell out your hard-earned dollars to capture a slice of that action, you may want to click here and here and here.

When you get a pitch that seems like it can't go wrong, considering these tips:
Watch for salespeople who prey on your fears. Older folks worry that they'll outlive their savings. Con artists know this. Hang up the phone or leave an event if an offer seems too good to be true.
If you have little or no experience handling money (perhaps you're a widow and your husband handled the finances) and you're not certain about investing, seek advice from a financial professional you trust.
Monitor your investments and insist on regular written and oral reports. Look for signs of excessive or unauthorized trading of your funds. Don't be swayed if you're told these practices are routine or in your best interest.
If you suspect that something is amiss, click here. Don't let embarrassment or fear keep you from reporting investment fraud or abuse.

""The best way older Americans -- and all investors- -- can protect themselves from fraud is to make sure they are working with a licensed investment professional and their investment is registered with the Securities and Exchange Commission," FINRA Foundation President Gerri Walsh tells AARP.
Photo: Aresauburn/Flickr
Also of Interest

See the AARP home page for deals, savings tips, trivia and more