Watch AARP Live March 21st at 10pm Eastern!
By Ian Cunningham , March 18, 2013 09:53 AM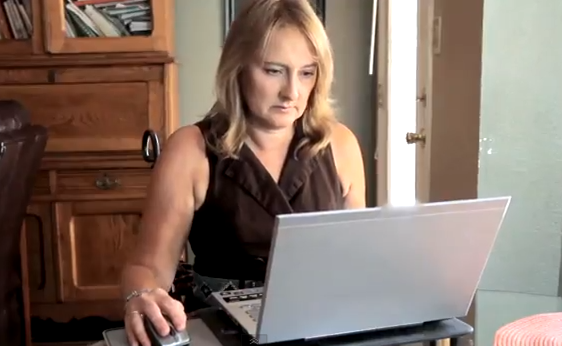 The following is a guest post by Dennis Eisnach - AARP South Dakota volunteer president
What Makes A Community Livable for a Lifetime?
For most of us, the ability to drive ourselves where we need to go is a given. We take it for granted. It's easy to forget that for many seniors that's not always the case. As an AARP volunteer in my home state of South Dakota I see this problem every day. In some rural areas of my state, a trip to the grocery store can take an hour or more, an appointment at the nearest medical center can mean a three hour drive. Add the fact that public transportation options are limited and you can have a real crisis when you're no longer able to drive.
This is a problem that AARP's National Policy Council (NPC) has been hard at work trying to solve. Transportation is a basic need for seniors who want to stay in their homes as they grow older. Without it, they may have no choice but to relocate into assisted living programs, which can mean added stress and considerably more expense. And it's a problem faced not just by seniors in rural America, but in many urban areas as well.
In South Dakota, I'm pleased to be working with AARP to find solutions to a problem that will only grow as our population ages. It is our hope that we can engage governments, transportation providers and communities to simplify the system for seniors and make it easier for them to find the services they need, for however long they wish to stay in their homes.
It's a topic dear to my heart, and I'm pleased to be joining AARP Live on RFD-TV Thursday March 21 st, 9pm CT/10pm ET to talk about not only transportation, but all the ways we can make our communities Livable for a Lifetime. We'll have tips on how to make sure your home meets your needs as you age, and provide some expert advice on how to safely stay behind the wheel much longer than you thought. As always you'll have a chance to call in, ask a question or share your story with our panelists.
Also on-set will be my dear friend and colleague, South Dakota State Director Sarah Jennings, along with Wisconsin State Director Sam Wilson and Vermont State Director Greg Marchildon.
Please join us this Thursday, March 21st for AARP Live! on RFD-TV, or watch it streaming live at www.aarp.org/rfd and on Facebook at www.facebook.com/aarp. (click here for "by zipcode" channel locator) Viewers are encouraged to phone in during the show, 888- 687-2277 toll-free, to share your questions/concerns.