Why I Gave Up on Airline Frequent-Flier Credit Cards
By Allan Roth , October 13, 2015 03:08 PM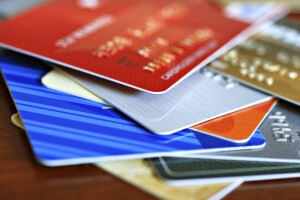 I'm a recovering frequent flier and hotel frequent stayer junkie. My United and Delta credit cards added to my flights and hotel stays. Over the decades, my wife and I have had many free vacations (air, hotel, car) in places such as Australia, Hong Kong and Hawaii. I've even had a nice Caribbean cruise. But those days are over and here's why, as well as what I think is a better way.
First, it's important to point out that I use credit cards only as charge cards. Paying double-digit, non-tax-deductible interest makes no sense, and credit card debt is not smart. Thus, I've always looked for cards that give me the best rewards. For a couple of decades, those were from airlines offering frequent-flier miles. The airlines would give me bonus miles and, because of my elite status with them, priority in using the miles.
8 ridiculous airline fees and how to avoid them »
In the last several years, however, I haven't been traveling as much, and using the miles became frustrating as more miles were required for most trips and airlines put expiration dates on them. So a few years ago, I cut up my last airline credit card.
Why cash back is better
Today, I have two credit cards that give me 2 percent cash back for every dollar charged. This allows me to use my rewards for anything I want, including travel. Over the last 20-plus years, three factors came into play that make cash back superior to frequent-flier miles.



Airline miles became less attractive, requiring more miles and expiring, as mentioned above.

Airfares became less expensive due to the growth of low-cost airlines and Internet travel sites instantly showing competing fares.

Finding discounts at hotels is now child's play because of Internet sites.
Case in point: I recently booked travel from Denver to Chicago. The airfare is $82 on Southwest, including my luggage. And two nights at a four-star hotel along the Miracle Mile on Michigan Avenue will cost $191 via bidding on Priceline.com. So the total trip will run $273, the equivalent of $13,650 spent on my 2 percent cash-back credit card. Had I used an airline frequent-flier card, my 13,650 miles wouldn't have even gotten me one way to Chicago.
Simple ways to save a buck, expert investment advice, scam alerts and much more! — AARP Money Newsletter »
Finding the right cash-back card for you
What's in my wallet are Fidelity American Express and Capital One Visa credit cards. I've chosen to simplify by avoiding cards that give a greater percentage of cash back for certain purchases, such as gasoline or restaurants, but less for everything else. You may choose to have more cards to optimize your rewards.
Websites such as CreditCards.com and CreditKarma.com make it relatively easy to compare cards. Many credit cards also offer one-time sign-up bonuses if you make a certain amount of purchases in the first months.
Two notes of caution. First, remember that each credit card you get will initially ding your FICO credit score. So getting too many cards can hurt you, as can canceling any card you currently have. Second, when you get your card, make sure you are getting the rewards you bargained for. After a couple of months, I learned that my Capital One card was giving me only 1.5 percent cash back, and it took me hours to correct the problem.
In a previous column about how not to open a credit card, I noted that doing it via the Internet, and printing out the offer being accepted, is better than doing it over the phone.
Get discounts on financial services from trusted companies — AARP Member Advantages »
With these caveats, consider a cash-back card for your wallet. These cards provide tax-free cash earnings that you can use for anything you want.
Author's disclosure: I've owned Priceline stock for about 15 years, and William Shatner has been very good to me.
Photo: MCFields/iStock
Also of Interest

See the AARP home page for deals, savings tips, trivia and more.