Wi-Fi Safety When Traveling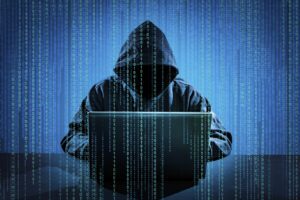 Any time you use a public Wi-Fi hot spot, you risk having your internet communications intercepted by a hacker. When you're traveling and your brain is focused on R&R or business meetings, that vulnerability can increase, especially in unfamiliar locales.
The two primary Wi-Fi hacks are a " man in the middle," who positions himself between you and your Wi-Fi connection to track your online movements, and a hacker-developed fake hot spot, known as an " evil twin," that mimics the name and appearance of a legitimate one. With either attack, a hacker can potentially access your log-in credentials, photos, files and other sensitive data.
Ways to save, expert investment advice, scam alerts and more! — AARP Money Newsletter »
Public Wi-Fi is inherently insecure because those networks typically do not encrypt users' Web traffic. And without encryption to scramble data so it's not accessible to others, eavesdroppers within 100 feet can get an eyeful of your online activity — whether you're using a laptop, tablet or smartphone. All it takes is free Wi-Fi monitoring (aka a "sniffer") or other software on their device.
In addition to following these 10 tips to stay safe when using public Wi-Fi, try these smart moves to boost your on-the-road online security.
Before leaving:
• Make a backup of all your files on a thumb drive (kept at home), to protect important data. Besides Wi-Fi hacking, you risk having your laptop or phone lost or stolen when traveling.
• Ensure that the antivirus software on your devices is up to date, and clear your Web history and cookies.
• Plan not to do online banking, shopping or internet-based financial transactions from any public Wi-Fi hot spot. If you must, or if you send or receive sensitive emails, get a virtual private network (VPN) that encrypts your transmissions. Freebies are available, but quality protection costs about $50 per year.
• Notify your credit card companies and bank of your travel dates and locations. All travelers should do this (including the Wi-Fi shy) to help fraud departments stop bogus charges if their plastic is used somewhere they are not. This precaution also reduces the risk that your plastic will be frozen because of "unusual activity" when used far from home.
During your trip:
• Whenever possible, use a wired internet connection; many hotel rooms offer them, and they are more secure than lobby/poolside public hot spots.
• Keep your Wi-Fi and Bluetooth connections turned off when not using them. Ditto for " file sharing."
Discounts on financial services from trusted companies — AARP Member Advantages »
• Ask an employee at the location providing public Wi-Fi for the connection's name, IP address and other specifics about its legitimate access point. Don't just use the first network that pops up, as it could be a hacker's.
• Fulfill your plan not to do online banking, shopping or internet-based financial transactions from any public Wi-Fi hot spot.
• To avoid shoulder surfing, sit so that your back is to the wall.
For information about other scams, sign up for the Fraud Watch Network. You'll receive free email alerts with tips and resources to help you spot and avoid identity theft and fraud, and keep tabs of scams and law enforcement alerts in your area at our Scam-Tracking Map.
Photo: scyther5/iStock
Also of Interest

See the AARP home page for deals, savings tips, trivia and more.