A Grandpa's Dream, a Child's Nightmare
By Al Martinez , September 18, 2013 07:30 AM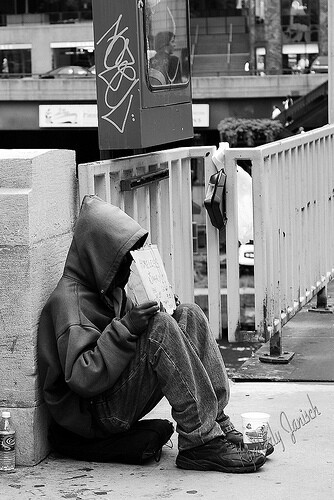 There's a tendency among us grandpas to control, or at least direct, the lives of our grandchildren, theoretically filtering into their futures what we wish we had accomplished on our own.
I see it in relation to my granddaughter Nicole, a gifted painter who, at 27, is working hard to win notice in the art world. She is accomplishing that slowly but too slowly to suit me, so I'm pushing her to ramp up the tempo, to haunt the galleries, to find an agent, to, well, do everything and to do it now.
I should know better.
Years ago, I saw one grandpa assert that kind of influence on his grandson's life in showbiz when the boy was about 10. I think it contributed to the destruction of the kid who, as an adult today, is lost in a drug-fueled fantasy world pursued by demons.
This is a true story: Call them the Smiths. They loved showbiz. They created and acted in plays for what was known then as "little theater" - now equity waiver -taught drama as high school teachers and pushed for the 10-year-old, call him Donald, to try out for parts in television.
Donald was not only cuter than hell and a natural ham, but he was also blessed with a high IQ and could memorize a script with no trouble at all. Grandpa Smith was convinced Donald would be a star, drowning him in praise, pushing for him to stand out from the crowd in any manner he could.
Donald's parents, swept up in the old man's enthusiasm, joined in, forming a cheering section that few budding performers ever had. And it seemed to be working. Donald won a part in the pilot for a series that would one day top the charts. He was perfect in it and the whole family was elated when the network announced that the pilot was going to become a series.
There was only one problem: The part Donald was to play had been written out.
So here's a kid whose career began and ended before he was 12. He never got another part and eventually drifted into the world of drugs, becoming the homeless guy who walks the streets of L.A. mumbling to himself, lost and forgotten.
The mother wishes now that she had never pushed him so hard. The grandfather insists that his hopes for the boy were not responsible for destroying the youngster's spirit.
Psychiatrists warn about too much too soon, including too much praise and too many expectations for a kid not yet in puberty. Were they all responsible for creating the Donald that exists today?
We may never know. But we, the proud grandpas, should at least be aware of the possible consequences.
Photo: Kymberly Janisch/Flickr
Also of Interest

See the AARP home page for deals, savings tips, trivia and more