AARP Cheat Sheet: Friday, January 7
By Beth Carpenter , January 07, 2011 09:52 AM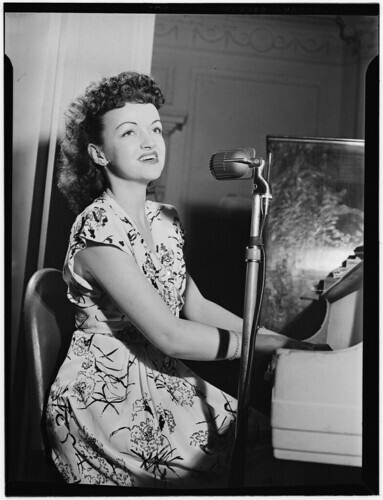 ( Portrait of Dardanelle, Sheraton Hotel, Satire Room(?), New York, N.Y., ca. June 1946)
Have we stopped using "dear" as a salutation? Someone get on that investigation.
Have you heard this man's voice yet? Quite a few people have - enough that it's "gone viral," and now this man will be employed doing voiceover work for the Cleveland Cavaliers. He was reunited with his mother on the Today Show this morning. Awwww.
Because it's Friday: these are s ome very cool pictures of the Swedish subway system... Audrey Hepburn's letter to reject Stanley Kubrick's offer of a role.... and for you Apple addicts and holdouts alike, a breakup letter to one's iPhone.