AARP Cheat Sheet: Friday, September 17
By Beth Carpenter , September 17, 2010 11:00 AM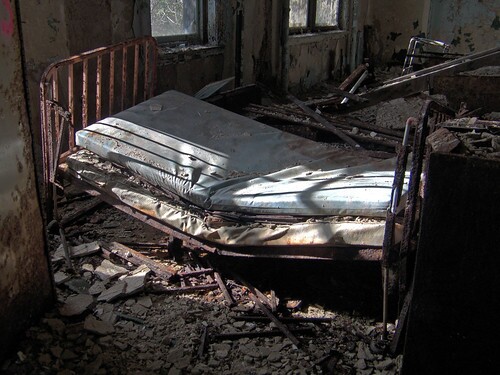 (from Pennhurst, PA via 51e)
Good news and bad news for you this gorgeous Friday morning: 50.7 million Americans were uninsured last year (up from 46.3 the previous year.) That's one in six Americans without health insurance. Blame those unemployment numbers. But the good news - seniors' income is up, despite the recession.
Hospitals have been facing an increased spate of violence: "There have been cases in which essentially a gang war is brought from the street into the emergency department because somebody has been wounded." AP h as a wrapup of the Johns Hopkins shooting yesterday.
Tax cuts extension update: Election-year lines are being drawn over the Bush-era tax cuts. Here's your summary: GOP wants all the Bush-era tax cuts extended, while many Democrats (although not all) are certain they want to keep the tax cuts for earners under $250,000, but as for earners above that level? Well, we may see after the election.
Does this sound familiar? "The sheer volume of objects in a typical household, the enormous physical and cognitive effort involved in sorting out what's essential, the psychological toll of parting with what's disposable -- all can lead to a kind of paralysis that keeps seniors in place, even when the place isn't the best place."
New York got slammed with a crazy storm yesterday. Got a little time on your Friday morning coffee break? Check these pictures out.
And... weekend. See you all Monday.